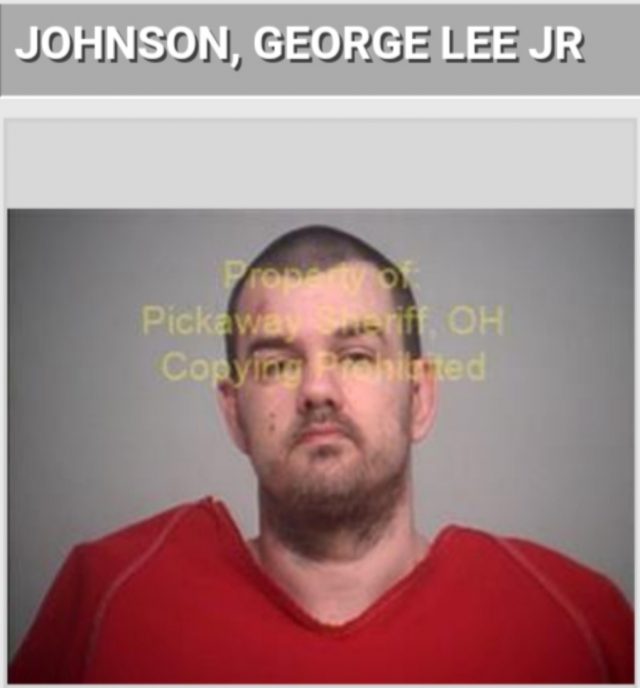 Pickaway County OH- Deputies were dispatched to an address on Neff Road in Orient Ohio on March 23, 2020 at about 1:00P.M. in reference to a drunken domestic violence complaint.
When the first deputy arrived on scene, he could hear yelling coming from inside the residence. As the deputy knocked on the door of the residence, a drunk and belligerent man answered the door with a profanity laced "what do you want?".
The deputy quickly tried to deescalate the situation by asking the man to calm down and tell him what's going on. The drunken man then raised his arms in a motion to strike the deputy and the deputy grabbed the man's arm to detain him. After the deputy engaged the suspected drunken man, the deputy was struck in the face at least twice, causing minor bruising and swelling.
At this point, the deputy unholstered his taser and deployed it at the subject and he fell to the ground. The deputy then attempted to handcuff the man, but he was still resisting and the two began to wrestle near the ground where the man struck the officer in the head at least three more times.
A short time later, the deputy was able to detain the man by placing him in handcuffs and escorting him to the deputy's cruiser. Other deputies arrived on scene with medics who removed the taser barbs from the man before transporting him to the custody of the Pickaway County Jail.
The man, 40-year-old George Lee Johnson Jr of Orient Ohio is being charged with several counts, included are:
Assault (F4)– against officer, firefighter, EMT in course of duties
Assault (M1)- knowingly harm victim
Domestic Violence (M1) – knowingly cause physical harm
Resisting Arrest (M1)- causing physical harm to law enforcement officer