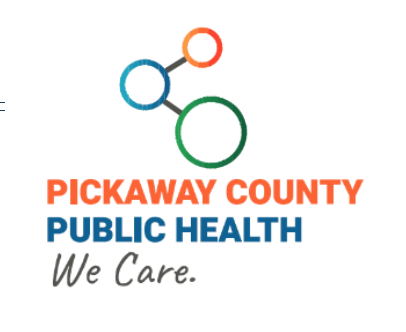 PICKAWAY – After thorough consideration, Pickaway County Public Health has decided to operate by appointment only to the public beginning March 17, 2020 until April 1, 2020 due to the COVID-19 pandemic. This timeframe will be reevaluated as the need arises. This is subject to change at any given time.
Offices will be staffed for phone calls. Services will be provided by appointment only. Many applications can be submitted online. Please call 740-477-9667 for questions regarding our normal services, such as Vital Statistics, Environmental Health, or Clinical Health Monday – Friday between the hours of 8:00 AM and
4:30 PM. For afterhours calls, please call 740-474-2176. For questions or concerns regarding Coronavirus (COVID-19) please call 740-420-5143 or 1-833- 4-ASK-ODH (1-833-427-5634). This State-wide call center is open seven days a week from 9:00am to 8:00pm. The call center staff includes licensed nurses and infectious disease experts. They will be available to answer questions and provide accurate information about COVID-19. For all emergencies, dial 9-1-1.
Information about the health department is available on our website at www.pchd.org. For updated information regarding COVID-19 please visit www.coronavirus.ohio.gov. For additional information on services provided
please call us at (740) 477-9667 or email us at [email protected]