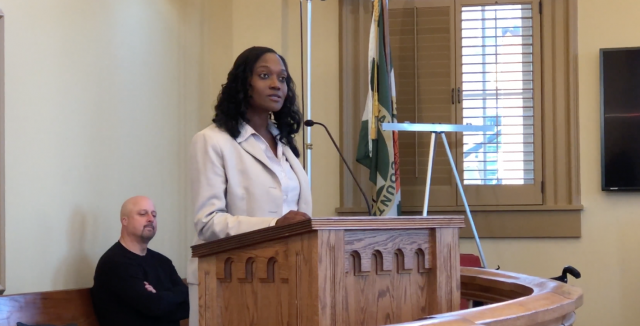 PICKAWAY – During last night's meeting of the Pickaway Health Board the board voted to terminate Commissioner Wright from the department. This comes after the Commissioner was put on leave at the beginning of February.



The Commissioner was hired only a year ago to oversee the operations of Pickaway Health Board. Her main focus was to get state accreditation which is required by the state of Ohio.
The statement from the Board of Health:
"We thank Ms. Wright for being the face of public health for Pickaway County Public Health these past months, but in light of findings in a recent internal investigation, the Board of Health has made a decision to terminate her contract. We are proud of our Health Department employees and the day-to-day operations will continue. We want to assure the public that this change will not affect the health and safety of Pickaway County residents."
We reached out to Mrs. Wrights Legal Team and Attorney Barbara K. Letcher released this statement,
"It is unfortunate that the Board decided to move in that direction prior to completing its investigation, particularly in light of a pending EEOC investigation of the Board's discriminatory conduct toward Ms. Wright."
Meeting where Wright addressed City Council on costs.