CIRCLEVILLE – Due to pandemic events, Pickaway county community action is offering free rides in the area.
This discount is available on all routes, beginning 4/20/20 call the office at 740-474-8835. Space is limited so book ahead if you can.



PICCA offers transportation around Pickaway County on a on demand service right now from 8 am to 4 pm weekdays. The Columbus Shuttle and Discount Route Days are temporary suspended and demand response and point bus will run normally but space is limited and they suggest you should reserve your ride ahead of time.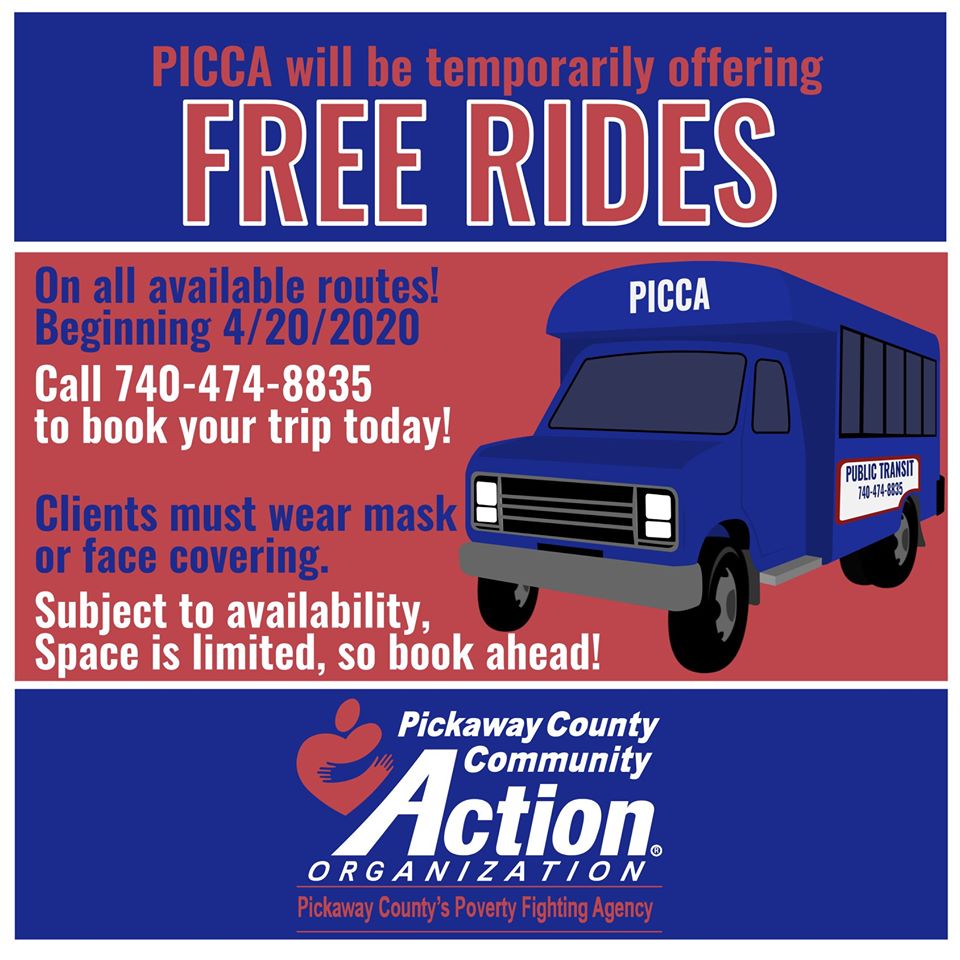 Beginning Monday April 13, 2020 Pickaway County Community Action (PICCA) will require riders of their bus services to wear masks covering their faces on all transit vehicles.
PICCA says that they are going by the guidelines similar COTA bus drivers in Columbus.
Masks can be medical, homemade, scarves or bandannas. They must be secure and must cover the nose and mouth, not something that you hold on your face.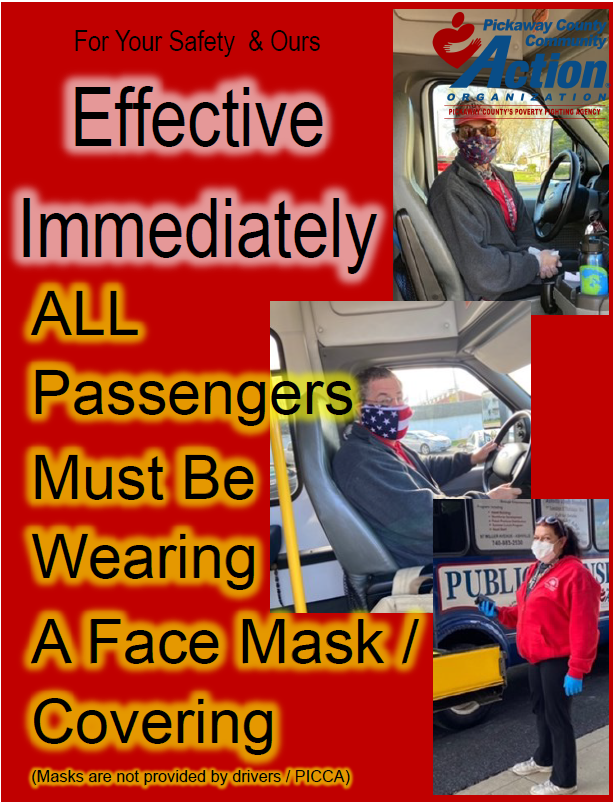 These requirements are consistent with guidance from the Centers for Disease Control and Prevention and the Ohio Department of Health that recommends masks be work in public to prevent the spread of COVID-19 to others.
PICCA says its changed its runs during the pandemic, but still offer transportation to people who need it. Some of those changes are that the bus is not running out of county at this time, no fixed routes, and no dollar routes. They are offering early hours for seniors wanting to take advantage of the "senior hours" offered by Kroger, Walmart, and Aldi.
Call main line 740-477-1655 or transportation line at 740-474-8835 if you need transportation.