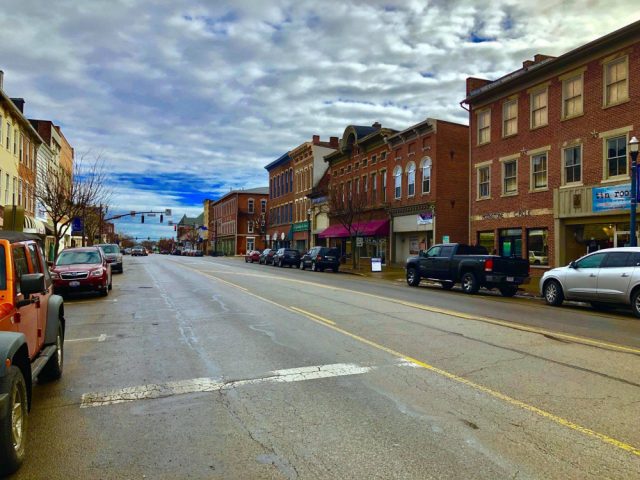 CINCINNATI, OH – Today, U.S. Senator Rob Portman (R-OH) announced that the U.S. Department of the Treasury has released new information on the Small Business Administration (SBA) loan program created by the recently-enacted Coronavirus Aid, Relief, and Economic Security (CARES) Act, including the application form for these SBA loans. Businesses should begin looking over and filling out the application as quickly as possible. They should contact their current lender to see if they are SBA-eligible. If not, they should reach out to an SBA-eligible institution as soon as possible.  Banks that are currently SBA-eligible can begin processing these applications for businesses on Friday, April 3. They can start processing loan applications for self-employed individuals on Friday, April 10. Portman released the following statement:



"Small businesses across Ohio are struggling to stay in business and keep their employees on payroll because of the ongoing coronavirus crisis. The recently signed-into-law CARES Act included $350 billion in expanded SBA loans for small businesses to help keep their workers on payroll, pay mortgage or rent costs, or fund utilities expenses. The great news is that if small businesses use these loans for these purposes, then they will be forgiven entirely and need not be repaid.
 "I'm pleased the Treasury has moved to get the loan application process up and running so quickly because small businesses across Ohio need the help now. These loans will help Ohio's small businesses weather this crisis, and I am encouraging them to apply without delay."
NOTE: The SBA Paycheck Protection Program prioritizes millions of Americans employed by small businesses by authorizing up to $349 billion toward job retention and certain other expenses.  Small businesses and eligible nonprofit organizations, veterans organizations, and tribal businesses described in the Small Business Act, as well as individuals who are self-employed or are independent contractors, are eligible if they also meet program size standards.
For a top-line overview of the program CLICK HERE
The application for borrowers can be found HERE
If you're a lender, more information can be found HERE
If you're a borrower, more information can be found HERE