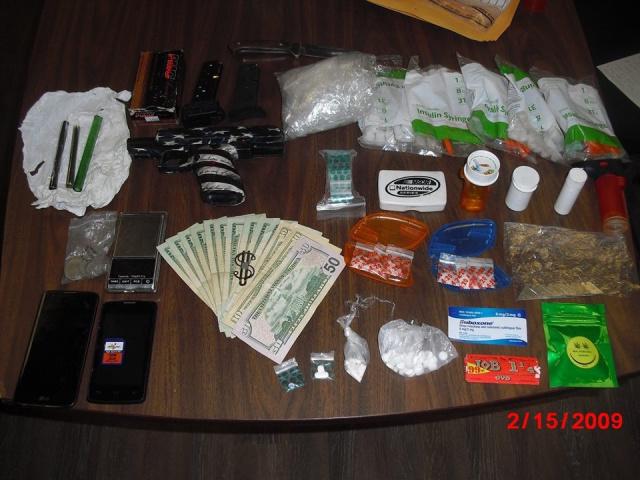 ROSS – Sheriff Lavender reports that on 02/21/2018 shortly after 9:00 p.m. one of his patrol deputies stopped at the 1st Stop Gas Station in Bainbridge to check on a suspicious vehicle. The deputy made contact with 37-year-old Jeremiah Miller and 33-year-old Sean Cawood. Mr. Cawood appeared to be actively overdosing at the time. A squad was called for Mr. Cawood and he was transported to Adena E.R. in Greenfield.
During the investigation a firearm was observed in plain sight in the vehicle. This lead to a search being conducted of the vehicle. Deputies discovered suspected Meth, Fentanyl, Prescription Drugs, Cash, Drug Abuse Instruments, Items associated with Drug Trafficking, and suspected stolen items.
- Advertisement -
Mr. Miller was arrested and charged with Improperly Handling a Firearm in a Motor Vehicle.
The investigation is ongoing and further charges will be filed at the completion.
Sheriff Lavender wants to commend his patrol division for going beyond the initial complaint that allowed these drugs to be taken out of the community.