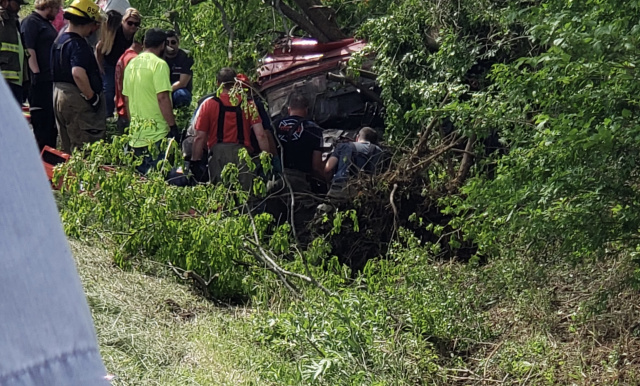 VINTON COUNTY – The Jackson Post of the Ohio State Highway Patrol responded to a single vehicle accident that occurred on 327 in Vintion County close to the Ross county line at around 1:45 Pm yesterday May 12, 2019.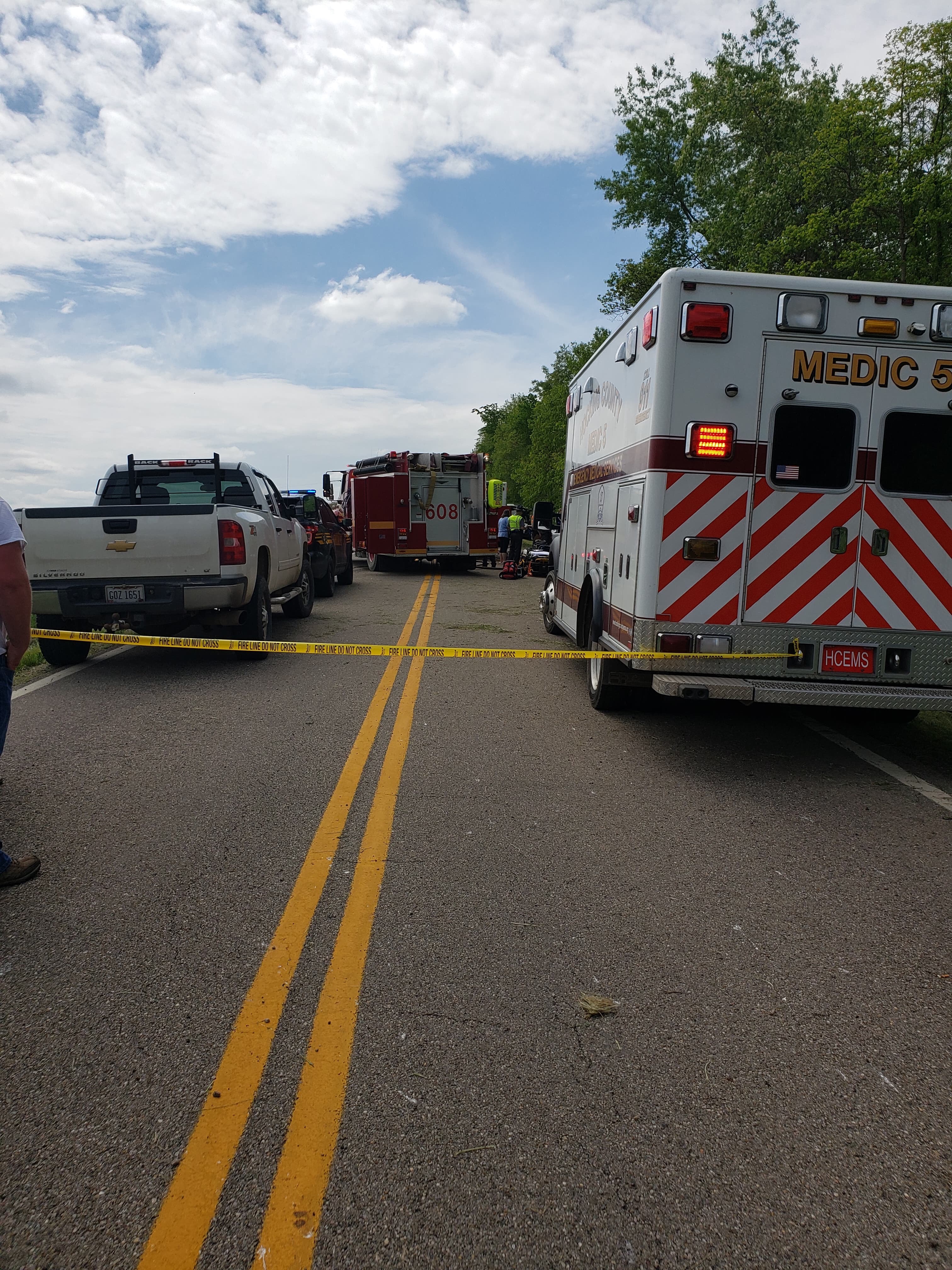 According to State Highway Patrol Jeremy Holbert 32, of Londenderry was driving his 1991 Ford Mustang on State route 327 when he lost control on the heavy curve on the road.  The mustang traveled off the roadway on the right hand side striking a embankment and tree.  Two other people were in the vehicle also 26 year old twin brothers Troy D and Raymond Reynolds of Laurelville and South Bloomingville area.
One of the twins Ray Reynolds was pronounced dead at the scene of the accident and brother Troy and Driver Holbery were medically flown to Columbus Hospitals in Critical condition by Air Evac and Medflight.
According to scanner traffic one man was ejected from the vehicle and the other two men were pinned inside the car needing excavation by fire and rescue to be removed from the car.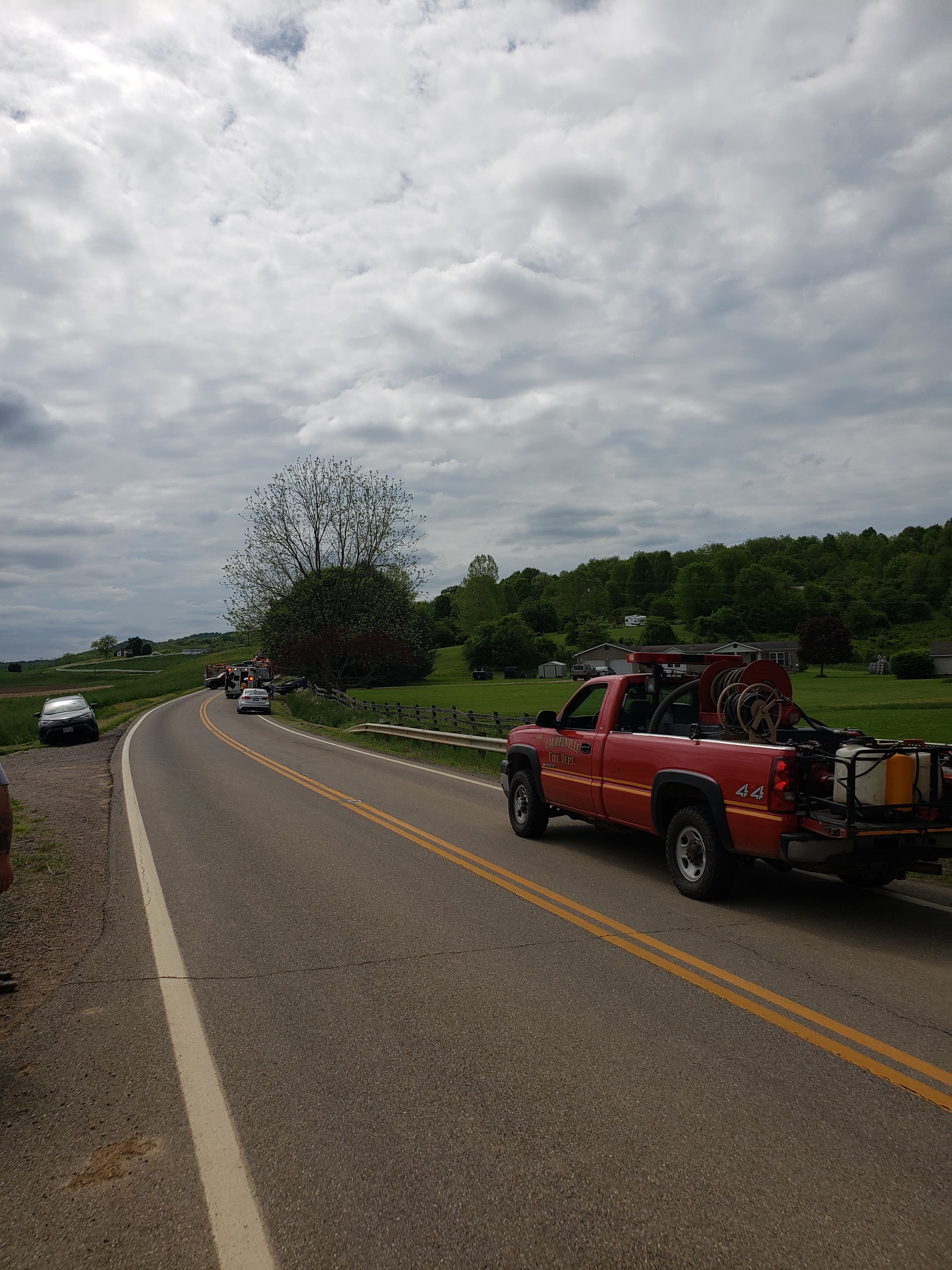 Liberty township Fire, Laurelville fire, Vinton County EMS, Vinton County Sheriffs office, Vinton County Coroner were all at scene.  The Crash remains under investigation.