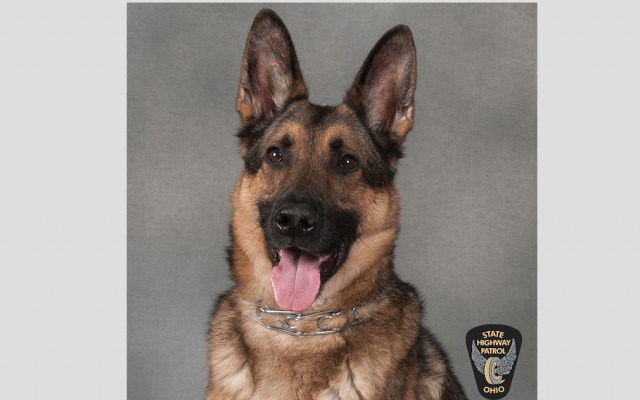 OHIO – Ohio State Highway Patrol is announcing a loss of their own a K9 officer Ryo who has a pretty good track record when in service.



During his eight year career with the Patrol he seized 675 pounds of marijuana, 17 pounds methamphetamine, 20 pounds of heroin, 12 pounds of fentanyl, and 14 pounds of cocaine.
K9 dogs like Ryo usually serve around five years with police before retiring.
According to OSP Ryo died of natural causes.