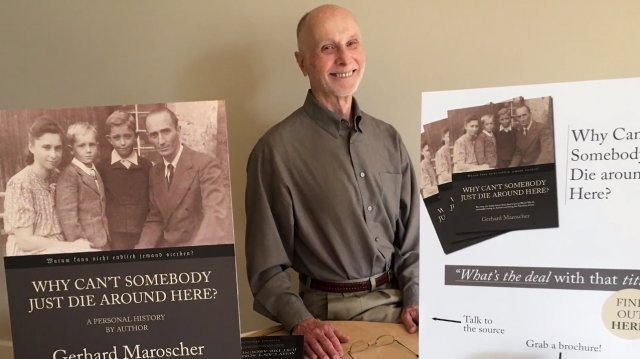 Ohio Christian University's English Department and Maxwell Library cordially invite you to attend a lecture presentation of Guest Lecturer and Local Author Gerhard Maroscher.
Mr. Maroscher, a retired engineer and German teacher, will share the story of his Romanian family's miraculous survival of WWII and will discuss the process of writing a memoir.
Watch Gerhard's video introduction to Why Can't Somebody Just Die around Here?
Gerhard will sign copies of Why Can't Somebody Just Die around Here? that will be available for purchase.
These lectures and book signings will be presented in the Maxwell Library on Monday, March 26, 6:30-7:30 pm and Thursday, March 29, 2:30-3:30 pm.
Don't miss this opportunity to learn about the impact of WWII on one survivor's family and how to write a memoir!
Gerhard's book can be purchased online through Amazon.com, and locally at Keystone Books.