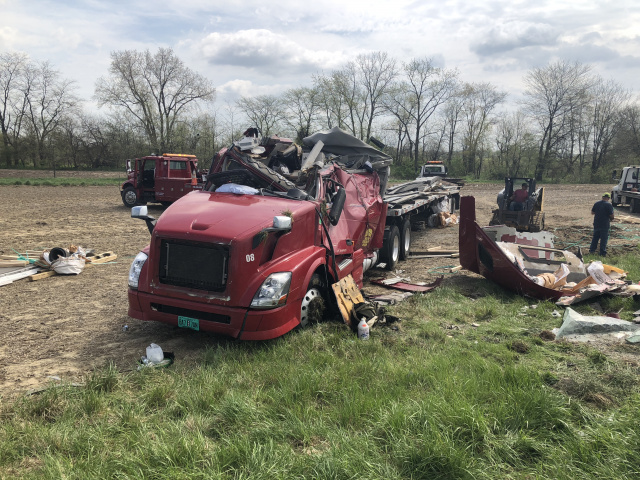 PICKAWAY – At approximately 8:30 AM on May 4, 2018, Montano Eduardo, driver of the International Freight Express Semi lost control of the truck and rolled the vehicle into the ditch, losing the entire fright package. Eduardo was heading Westbound on SR 56, with the accident happening between Tarlton Rd. and Zane Trail Rd. in Pickaway County.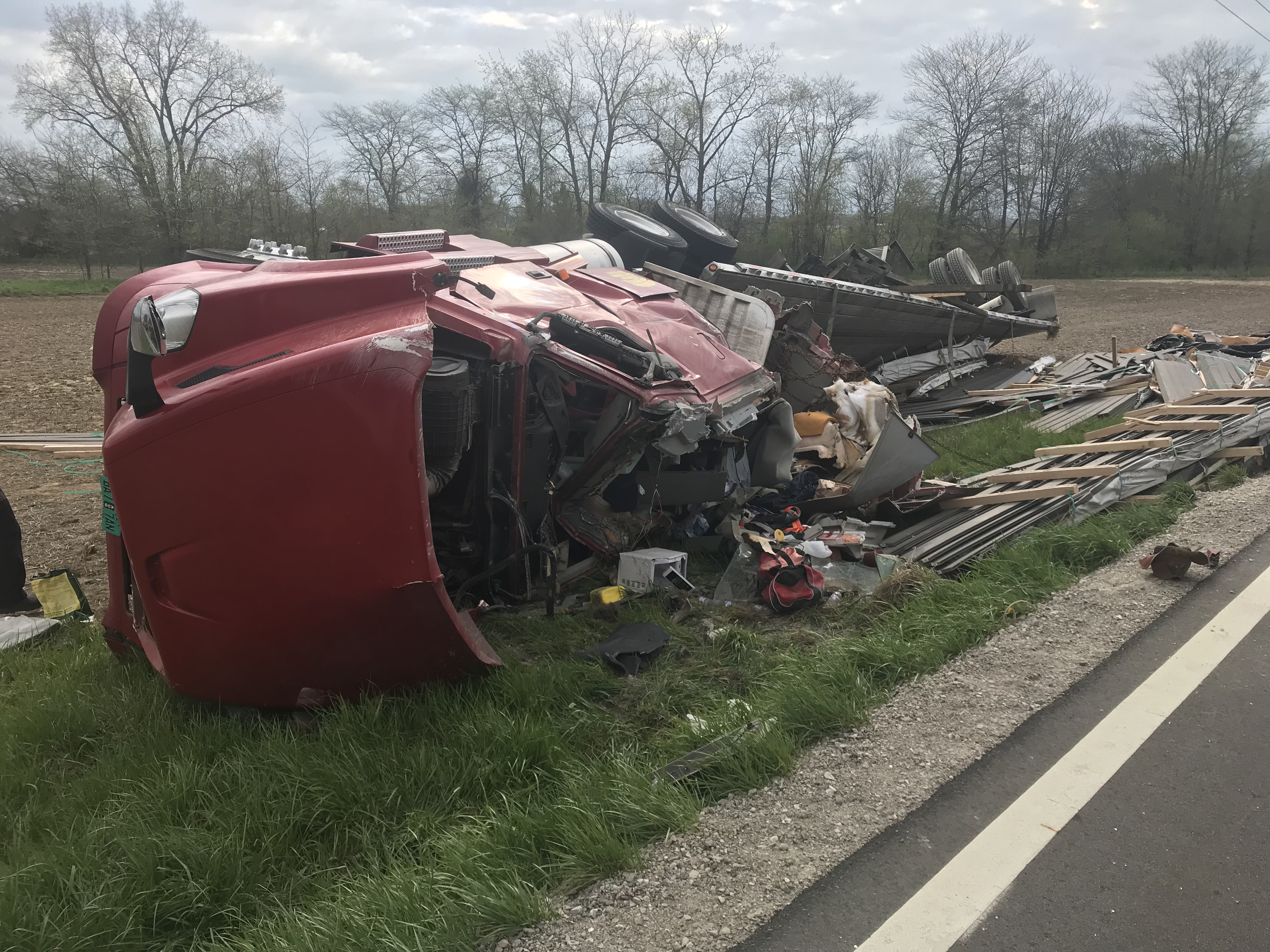 According to Pickaway County Sheriff Steven Harger, "Witnesses said they saw the trailer of the semi sway in the wind, lose control and hit a culvert."
Natural Resources Officers Chris Dodson and Trent Scott were in the area on Friday morning and were able to assist the driver who was pinned inside the truck in the incident. According to ONDR, "Natural resources officers have peacekeeping and enforcement responsibilities on lands and waters owned or administered by ODNR. Officers enforce Ohio's boating laws, investigate allegations, protect state property and make arrests. Officers also conduct educational programs and serve as important contacts for visitors. Natural resources officers may render community assistance to state and local law enforcement in the event of an emergency."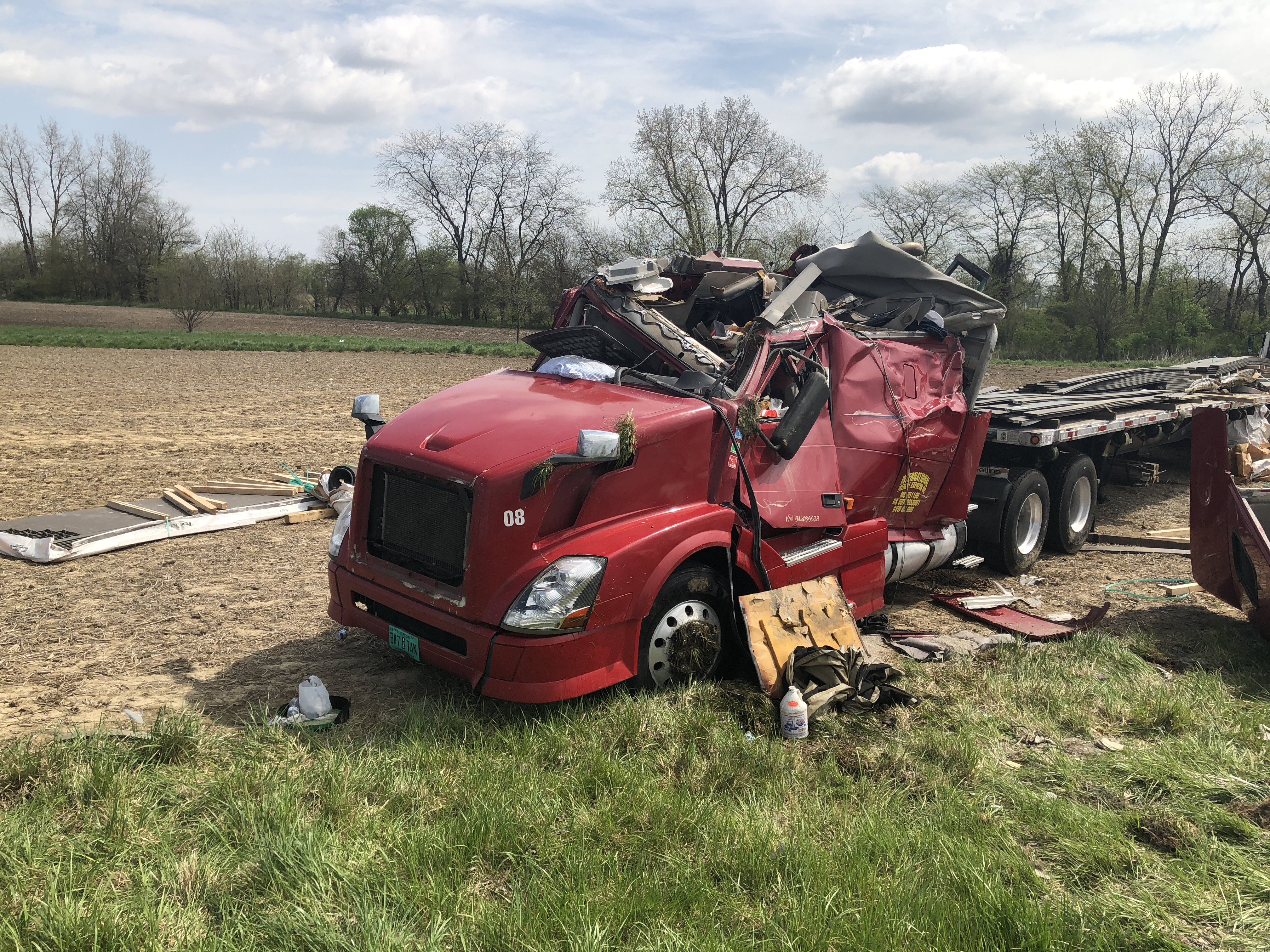 Deputy Steven Harger of Pickaway County Sheriff's office happened to also be in the area of the accident on an unrelated matter. Harger was heading Eastbound on 56 and came upon the over turned semi. "When I got there the wheels were still spinning; I witnessed the ODNR Watercraft officers Chris Dodson and Trent Scott helping the semi driver out of the vehicle."
Eduardo was not hurt in the accident; he was only pinned temporary and helped to clean up the mess. Eduardo did not have insurance on the vehicle. Responding units were, Pickaway County Sheriff, ODNR Watercraft, Circleville Fire, and Pickaway Township fire. The load of decking materials was in transit to Lowes in Chillicothe.