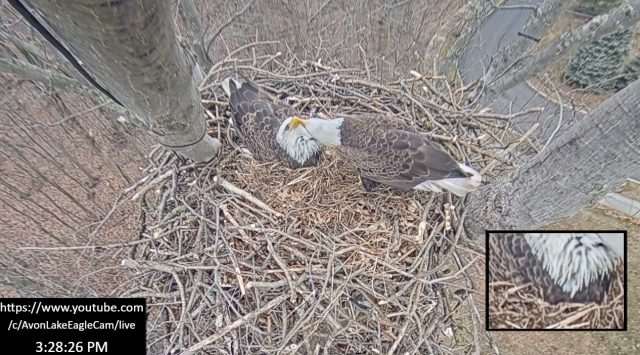 OHIO – Ohio division of wildlife eagle came is live, and its watching a nesting Eagle!
The cam is set up at Avon Lake this is a city in Lorain County Ohio located 17 miles east of Cleveland.

A trio of Bald Eagle eggs were spotted in the nest earlier this month and the live camera shows the the eggs being incubated. It usually takes 35 days for eagle eggs to hatch according to ODNR. SO keep a eye out for baby eaglets, thats what baby eagles are called.