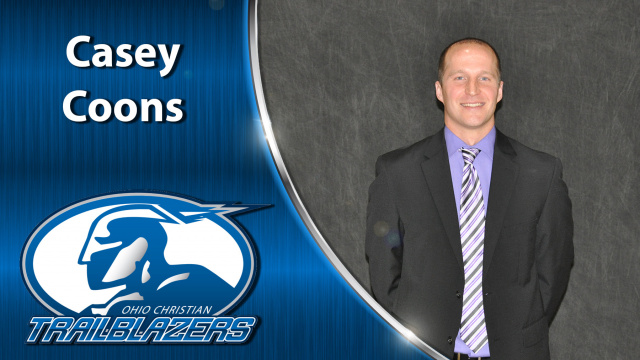 CIRCLEVILLE, OH – Ohio Christian University is pleased to announce Casey Coons as the new Head Coach for the Men's Basketball program.
Casey is a graduate of Taylor University in Upland, IN. During his time there, he achieved a multitude of accolades. Some of the most notable being ranked 2nd all-time scorer at Taylor University with 2,138 points. He also holds the record at Taylor for most 3-pointers made with 359 in his career. After his college career, he traveled overseas to play professionally in Lithuania for the Suduva Mantinga basketball club in 2014.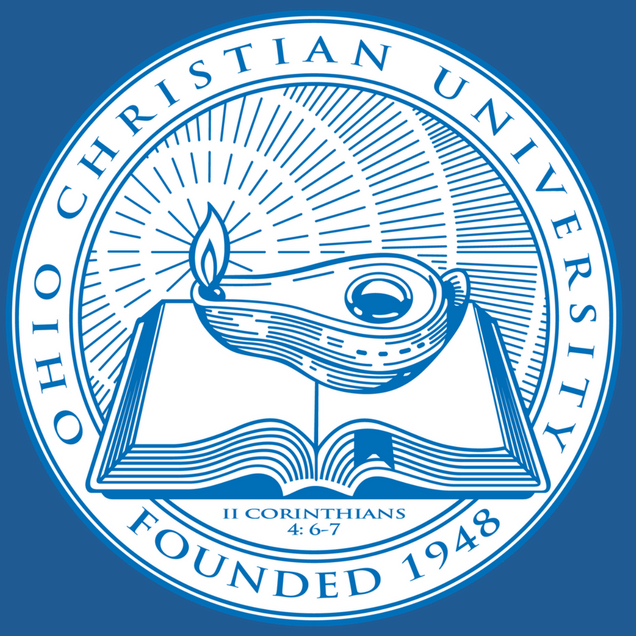 "I am very excited to see our men's basketball program handed over to Casey," said OCU Athletic Director David Bireline. "He brings a wealth of knowledge and experience to Ohio Christian University that I know will lead to outstanding results both on and off the court. Casey and his wife, Hope, are going to be a wonderful addition to the OCU family and the Circleville community."
Coons also received multiple national awards during his time at Taylor University. He was a two-time NAIA All-American, a four-time All-Crossroads League Team selection, and the Gates-Howard Award winner, which is a long-standing, prestigious award and the highest honor bestowed on a student-athlete. Coons was named to the Capital One/CoSIDA Academic All-American team due to his excellence in the classroom in both 2012 and 2013. Casey graduated Magna Cum Laude, from Taylor University in 2013 with a bachelor's degree in health and physical education, as well as having received the Outstanding Future Educator Award. He is also on schedule to receive his master's degree in June in Athletic Coaching Education from Ball State University (Muncie, IN).
"Casey Coons is a great fit for our program and culture," said OCU President Dr. Jon Kulaga. "He understands that while athletics needs to win to be competitive, winners are made by preparing players for life after college mentally, emotionally, academically, and spiritually.  Casey experienced that kind of culture as a player, has implemented that philosophy as an assistant coach, and is now ready and poised to bring those priorities to the OCU Men's Basketball Program. It's a new day and we look forward to Casey's leadership!"
Coach Coons comes from his alma mater, Taylor University, where he was the assistant coach for the Trojans. Casey served three seasons in his position and helped lead the team to a 51-44 record and an NAIA national tournament appearance during his tenure.
"Interacting with Casey, it is clear that he will be the right fit for our Men's Basketball program moving forward," said Assistant Vice President of Student Development/Dean of Students Joseph Wuest. "He has a plan developed that I believe will help the program continue to be successful but, more importantly, bring in young men who have a heart for the Lord and others. We look forward to watching this plan take shape."
"I would like to thank President Kulaga and Athletic Director Dave Bireline for giving my family the opportunity to be a part of Ohio Christian University," said new Head Coach Casey Coons. "I am thrilled for the opportunity to lead and serve the Men's Basketball program and to be a part of the Circleville community. We couldn't be more excited for the future."
For more on the Trailblazer Men's Basketball program and the rest of OCU Athletics, follow us on Twitter (@OCUtrailblazers), Facebook (Ohio Christian University Trailblazers), and YouTube (Ohio Christian University Trailblazers)