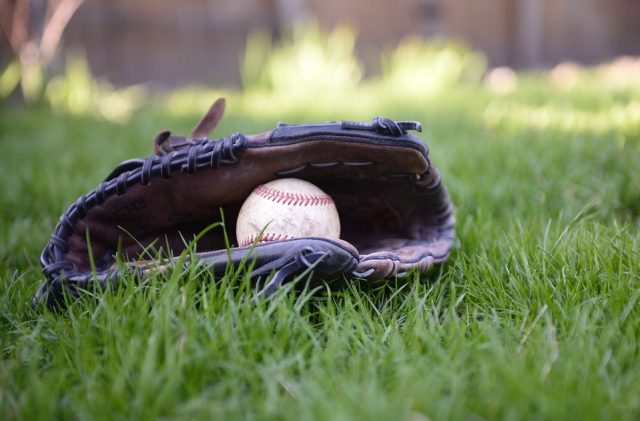 Scioto County might not boast a professional sports franchise, but it has been the birthplace of some great names across numerous sports.
From trailblazing football players to those more comfortable with a bat in their hand, Scioto County residents have made a dent in major sports across the ages. We might not have a professional sports team since the NFL team Portsmouth Spartans were lost to Detroit during the Great Depression, but it does not mean there are not some notable names in the world of football and baseball that were born right here in Scioto County.
So, we have selected three Portsmouth natives that you really should know all about, if you have not heard about them already from your Dad, Granddad or even Great Granddad.
Chuck Ealey
Chuck Ealey, born January 6 in Portsmouth, made history in 1972 by becoming the first black quarterback to win the Grey Cup with Hamilton Tiger Cats. He also finished his college career without a single loss but was passed in 1972 NFL Draft, because he made it clear he only wanted to play quarterback, at a time when, rather abhorrently, African American quarterbacks were not seriously considered in the NFL. He joined the CFL, winning the 60th Grey Cup and snaring MVP by passing for 291 yards, grabbing a touchdown and rushing for 63 yards. He also won the CFL's most outstanding rookie in 1972 but was later plagued by injury, retiring in 1978 after suffering a collapsed lung.
Larry Histle
Histle's career in MLB is defined as much by what he did as a coach by what he did as a player. Born in Portsmouth on May 5, 1947, Histle had a 14-season career with the likes of the Philadelphia Phillies, Minnesota Tigers and Milwaukee Brewers. He held a career batting average of .273, smashed 166 home runs and batted in 674, and was a two-time All-Star, in 1977 and again in 1978. After retiring through injury, he became the hitting coach for the Toronto Blue Jays, whom he helped to win the World Series in 1992 and 1993. The Blue Jays could certainly do with his expertise now, as they are currently ranked as outsiders on Bwin for the 2021 World Series title. Another team, the Milwaukee Brewers, will be hoping the magic rubs off this season, too. They are even less likely to win the World Series than the Blue Jays, but as of this year, Histle is employed there as Manager of Youth Outreach and is the president of Major League Mentoring in Milwaukee.
Rocky Nelson
Another World Series champion to come from Portsmouth is first baseman Rocky Nelson, born November 18, 1924. He had to work hard to become a success and was classed as a journeyman major leaguer after stints with St. Louis Cardinals, Pittsburgh Pirates, Chicago White Sox, Brooklyn Dodgers and Cleveland Indians, before a successful spell in the International league. In 1959, he rejoined the Pittsburgh Pirates as a platoon first baseman and appeared in four games of the 1960 World Series, earning a championship ring. He enjoyed two Triple Crown seasons, so named because he led his league in home runs, runs batted in, and batting average, with Montreal Royals in 1955 and Toronto Maple Leafs in 1958 in the International League.