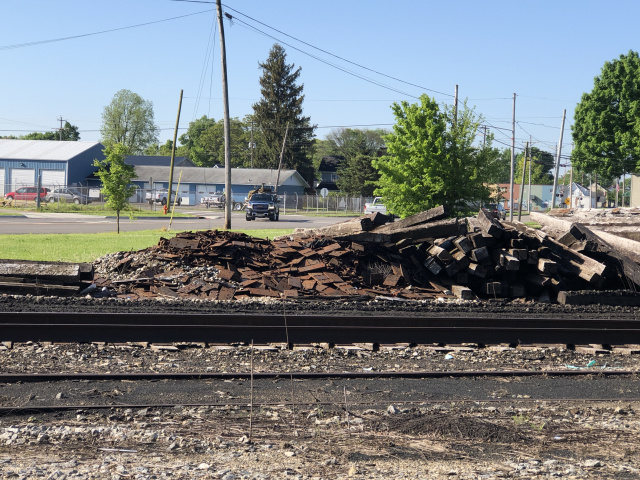 CIRCLEVILLE – A ongoing battle that has lasted years to have Norfolk Southern to clean up some of this owned property inside the city of Circleville, finally came to a head several weeks ago.
Circleville Mayor Don Mcllroy said he's tried to have movement on the cleanups since 2015, and was somewhat successful when Norfolk cleaned up some parts of East Clinton Street, but not all the nuisance areas.
In January of 2019 Circleville Council and the Mayor had a meeting with the Ohio Rail Commission and Norfolk Southern about railroad crossing closures in Circleville. During those negotiations several of the Council people and the Mayor brought up the conditions of the railroad crossings and areas of Circleville that had become dumping grounds for railroad waste including old ties and metal scraps.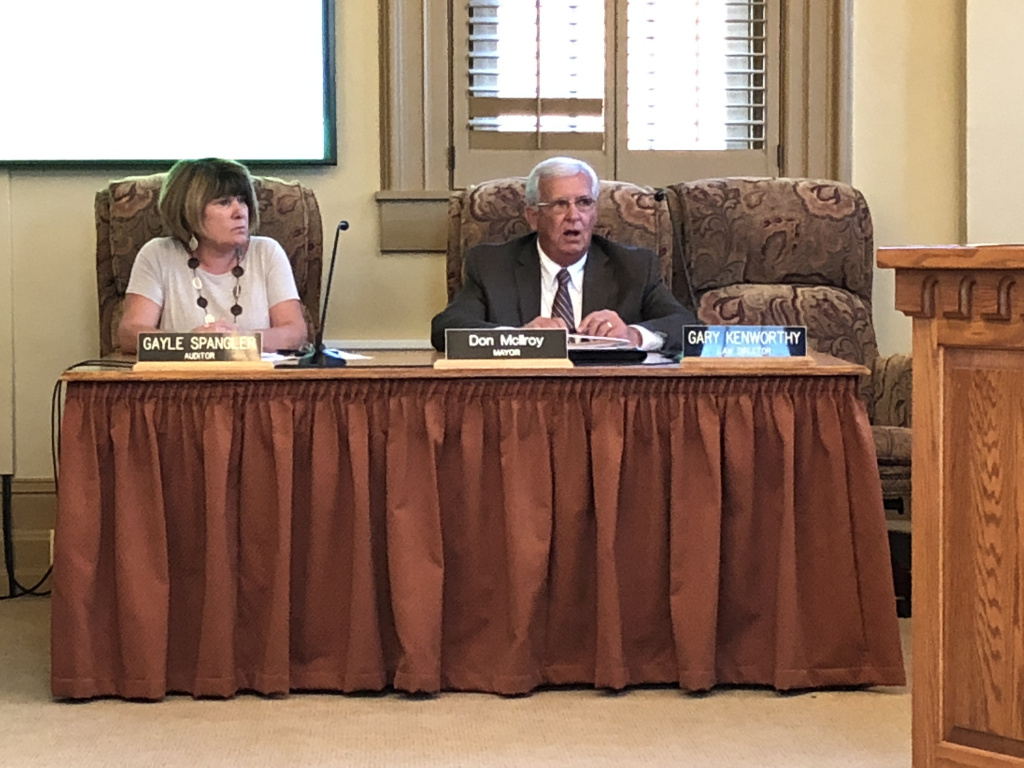 "One of these dumping locations Court and Pickaway is behind a daycare, and those daycare people have seen vermin coming from those dump locations and those locations are very close to a outdoor playground where kids play everyday."
Norfolk Southern said in that meeting that they would give City management a contact person to talk to in order to take care of these problems.
The Mayor said since January he has sent over 30 emails to that contact and called Norfolk Southern over 10 times. On April 8 he sent a certified letter to them and never heard back.
"This week I had it," said the mayor, "I called Norfolk and told them they are not paying attention anymore and we would go in and clean up their mess," said the mayor several weeks ago.
The mayor said that within a few hours of that phone call he finally received a call back and was told they would start movement on that clean up this week. Since that phone conversation Norfolk Southern has had workers in the Court Pickaway location cleaning up some of the mess that has been left for years in that location.
Sadly Norfolk Southern only cleaned for about a day or two in early May and didn't remove everything, thats when Circleville Mayor called again and told them he was going in, and was threatened with trespassing and jail time. Since that conversation Norfolk Southern has cleaned up about 70% of the mess but not all.
Mcllroy said that because the railroad is protected by Federal laws and doesn't abide by local nuisance laws getting them to act on their mess is difficult but he said he's standing firm on this and has contacted the Governor and State Representatives.