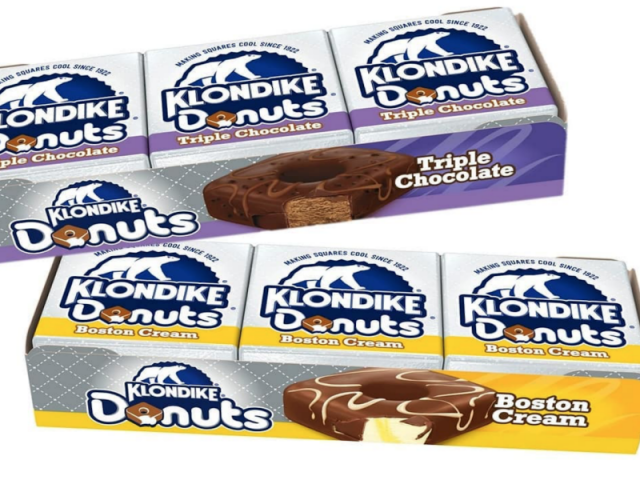 USA – What would you do for a Klondike donut?
Klondike is revealing a new frozen dairy dessert food that can be found in local grocery freezers, Klondike donuts. Flavors like Boston Cream, Triple Chocolate, and Frosted Strawberry flavors are the starting flavors to this new idea.
Boston Cream is a coated with chocolate and topped with white confectionary drizzle, inside is that expected cream flavored dairy dessert.
Triple chocolate starts with dark chocolate coating, dark crunchy pieces, and a milk chocolate drizzle, inside more chocolate ice cream.
Frosted Strawberry is coated milk chocolate with sprinkles, and white drizzle, inside is frozen strawberry ice cream with a swirl of more strawberry.
What one would you try?