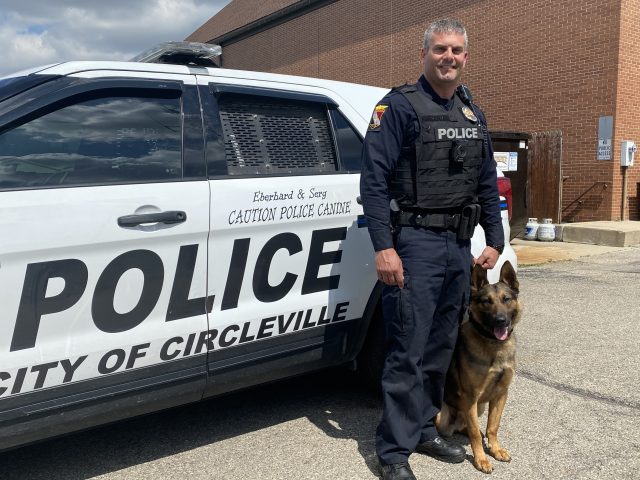 CIRCLEVILLE – A new K9 and Officer is in town and before we had the chance to introduce the new fur missile he's already got a bust.
Circleville Police department has been without a K9 officer for almost four months, and the department said it was badly needed.



"You can see from this mornings bust how much use a tool like a K9 is for the city," said Sgt. Mathew Hafey of the Circleville Police Department, "Its just another tool in our toolbox for fighting drugs here."

According to Reserve Sgt. Mathew Hafey of the Circleville Police Department new K9 officer Sergey and newly hired K9 handler Erick E. Eberhard preformed a traffic stop this morning at Main and Lancaster Pike for a lane violation, officers had suspicions of narcotics. A free air narcotic check was done with the New K9 and handler. Sergey alerted the presence of drugs, and during that search officers seized drug paraphernalia and a loaded .45 caliber handgun. The suspect was arrested and taken to Pickaway County Sheriffs office for booking and charged with probation violation, possessing drug abuse instrument, drug paraphernalia, carrying concealed weapon, and having weapons while under disability.
K9 officer Eberhard was hired a few months ago as a officer through the national testing network, and successful back ground checks. Eberhard was recommended by several local law enforcement agencies, local officers, and probation officers. Eberhard has 20 years of experience with law enforcement and was a previous K9 handler.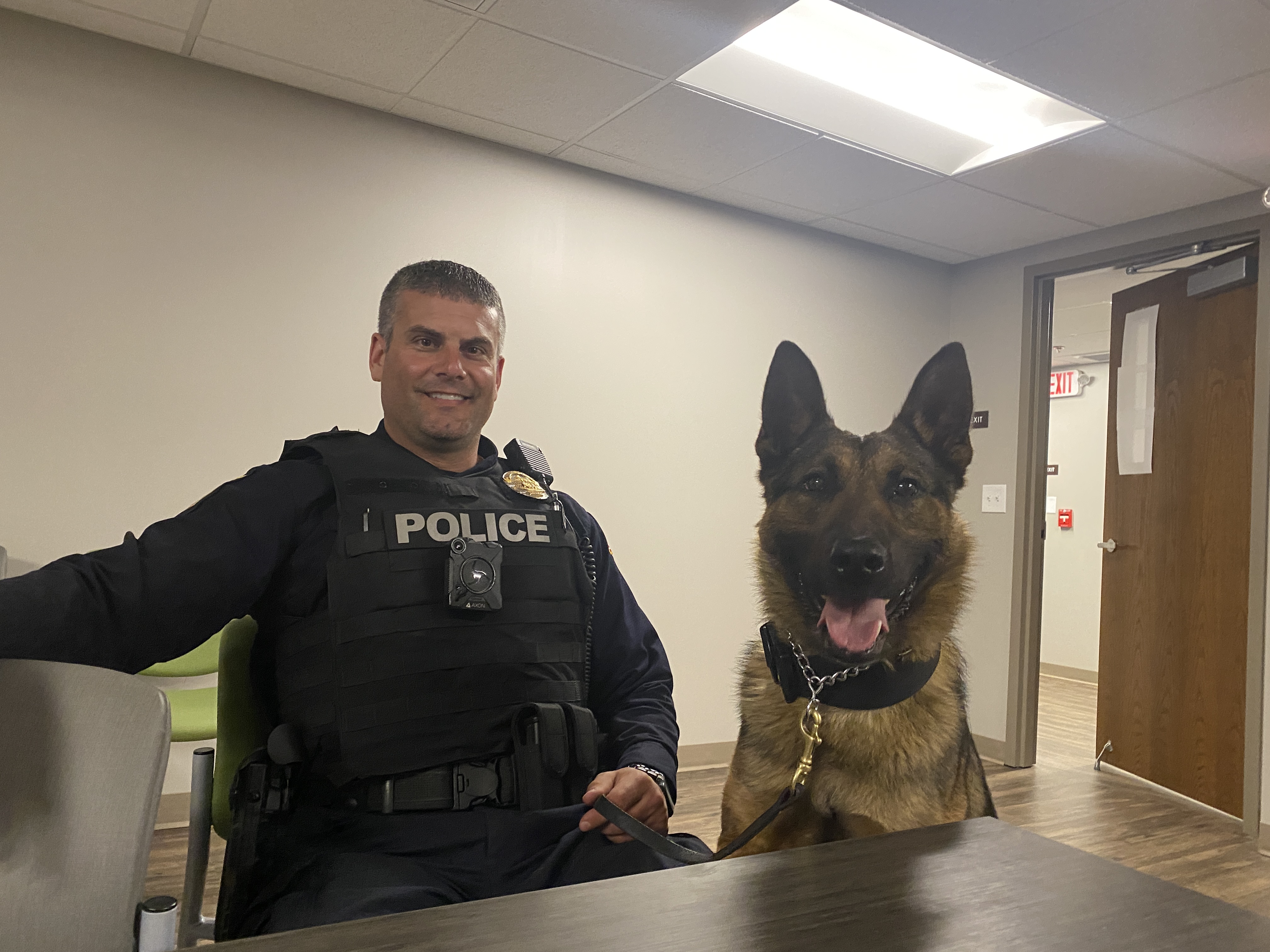 According to Reserve Sgt. Mathew Hafey, they have hired three officers recently with K9 handling abilities, when the job came up for bid Eberhard was the only applicant for the job.
"I love working, the streets and working narcotics, said Eberhard, "This is were I live, I was born and raised here and want to protect it."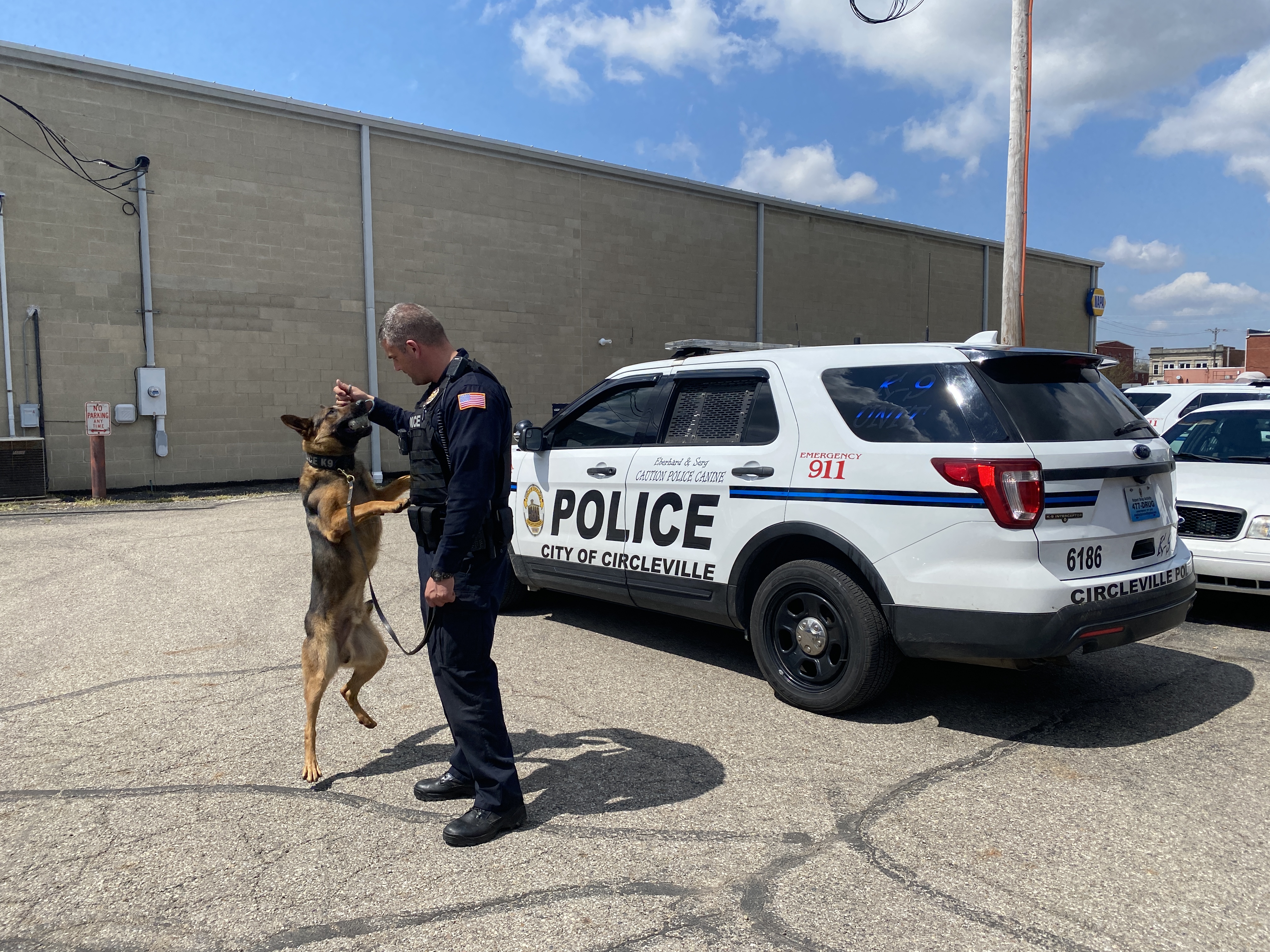 K9 Sergey or Serg is a Belgian Malinois Shepherd mix he's 2 years old. Sergey was trained at Shallow Creek Kennels in Sharpsville, PA. Training between k9 officer Eberhard and Sergey was three weeks because of his previous experience with K9. Serg is trained in both narcotics and apprehension. K9 officers usually have a 5 year and longer career.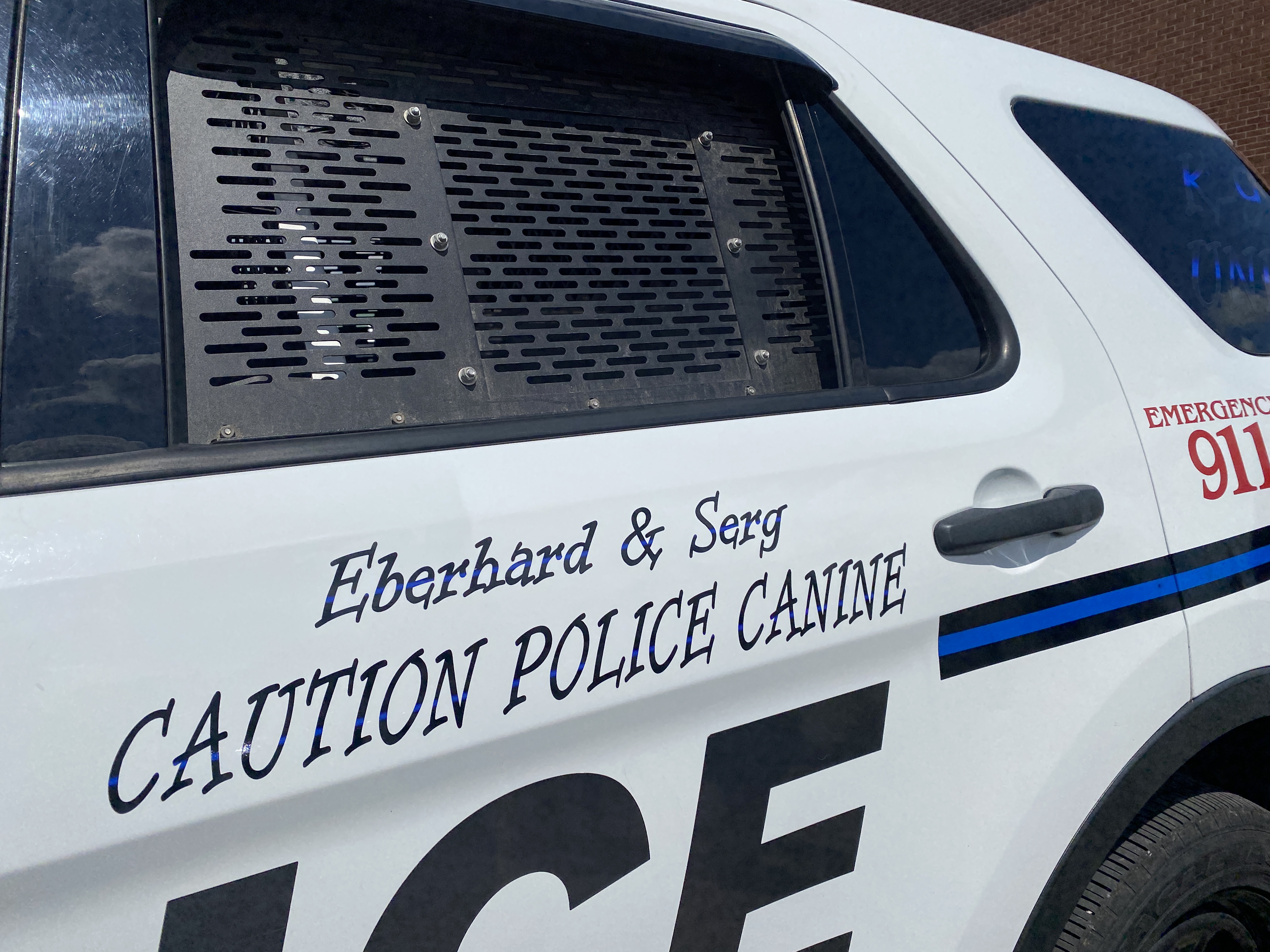 Shallow Creek Kennels is where Pickaway County receives their K9 dogs, most of the K9s in the area come from this premier kennel. The Kennel has such a good reputation that FBI, DEA, Special forces, and Military dogs.
K9 officer Eberhard said that the three weeks trains is sundown to sunset, you stay on campus or in a hotel close to the location it is intense training.
So if you see these two running the streets of Circleville give them a wave we have a new dog in town.