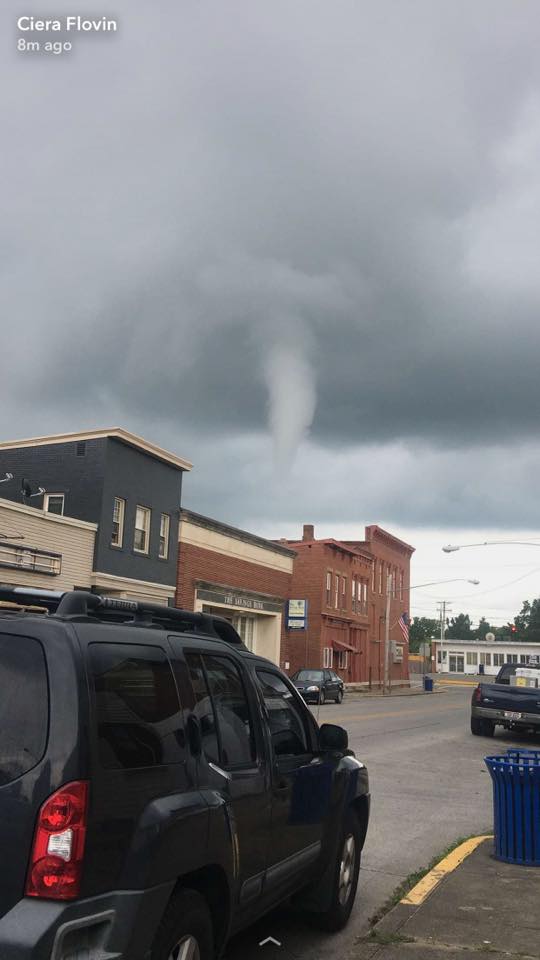 OHIO – For the second night in a row Southern Ohio areas will experience serious weather in the area.



National weather is reporting that serious weather including high winds, lightning, hail and possible tornado weather will start around 9 pm until 2 am.
The following counties and areas are included.
OHIO THIS WATCH INCLUDES 15 COUNTIES IN CENTRAL OHIO FAYETTE OH IN SOUTH CENTRAL OHIO ADAMS HIGHLAND PIKE ROSS SCIOTO IN SOUTHWEST OHIO BROWN BUTLER CLERMONT CLINTON HAMILTON WARREN IN WEST CENTRAL OHIO GREENE MONTGOM ERY PREBLE THIS INCLUDES THE CITIES OF ALEXANDRIA, AUGUSTA, AURORA, BATESVILLE, BEAVERCREEK, BLANCHESTER, BRIGHT, BROOKSVILLE, BROOKVILLE, BURLINGTON, BUTLER, CAMDEN, CARROLLTON, CHILLICOTHE, CINCINNATI, CONNERSVILLE, COVINGTON, CRITTENDEN, DAYTON, DILLSBORO, DRY RIDGE, EATON, ERLANGER, FAIRBORN, FAIRFIELD, FALMOUTH, FLORENCE, GEORGETOWN, GREENDALE, GREENFIELD, HAMILTON, HIDDEN VALLEY, HILLSBORO, INDEPENDENCE, KETTERING, LAWRENCEBURG, LEBANON, LIBERTY, MASON, MAYSVILLE, MIDDLETOWN, MILAN, MILFORD, MOUNT OLIVET, MOUNT ORAB, NEWPORT, OAKBROOK, OWENTON, OXFORD, PEEBLES, PIKE LAKE, PIKETON, PORTSMOUTH, RICHMOND, RISING SUN, SPRINGBORO, TOLLESBORO, VANCEBURG, VERSAILLES, VEVAY, WARSAW, WASHINGTON COURT HOUSE, WAVERLY, WEST COLLEGE CORNER, WEST UNION, WHEELERSBURG, WILLIAMSTOWN, WILMINGTON, AND XENIA.
* AFFECTED AREAS: BROWN, OH … LEWIS, KY … PIKE, OH … HIGHLAND, OH … FAYETTE, OH … CLERMONT, OH … BUTLER, OH … HAMILTON, OH … DEARBORN, IN … ROSS, OH … OWEN, KY … CLINTON, OH … BRACKEN, KY … GALLATIN, KY … PREBLE, OH … CAMPBELL, KY … FAYETTE, IN … GREENE, OH … MASON, KY … RIPLEY, IN … CARROLL, KY … WAYNE, IN … OHIO, IN … PENDLETON, KY … UNION, IN … ROBERTSON, KY … MONTGOMERY, OH … BOONE, KY … FRANKLIN, IN … WARREN, OH … GRANT, KY … SWITZERLAND, IN … ADAMS, OH … KENTON, KY … SCIOTO, OH