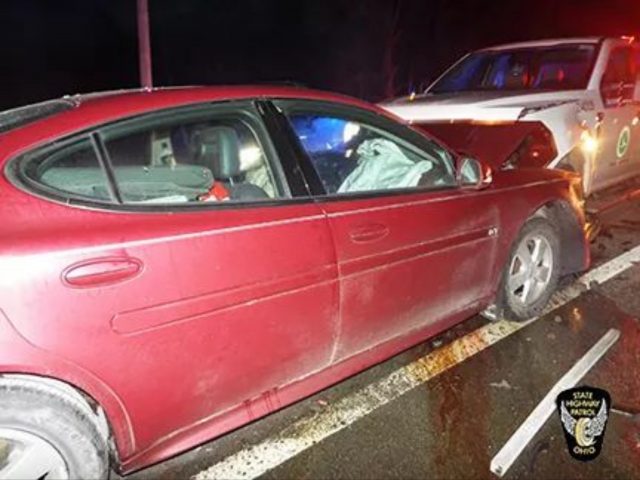 OHIO- The Canton Post is investigating an injury crash involving an Ohio Department of Transportation employee who was struck by an impaired driver. The crash occurred late last night on State Route 619 in Stark County.
ODOT employee Robert L. Custar, 54, of Alliance, was parked on State Route 619 facing west after closing the roadway due to a downed utility pole and downed wires in the roadway. Custar was sitting in the driver seat of the parked ODOT truck with emergency lights illuminated. The vehicle was parked inside the closed portion of the roadway when it was struck by a vehicle traveling eastbound on State Route 619.
Craig A. Wells, 39, of North Olmsted, was operating a 2005 Pontic Grand Prix traveling eastbound on State Route 619. Wells drove through the road closure sign and struck the ODOT truck head on. Custer and Wells were both transported from the scene to Alliance Hospital for minor injuries.
Wells was found to be impaired by both alcohol and drugs at the time of the crash, his fourth OVI offense in a ten year period. A loaded handgun was found in the vehicle he was operating. Wells was charged with a felony OVI offense, operating a vehicle while suspended, failure to maintain assured clear distance ahead, and possession of a loaded firearm.