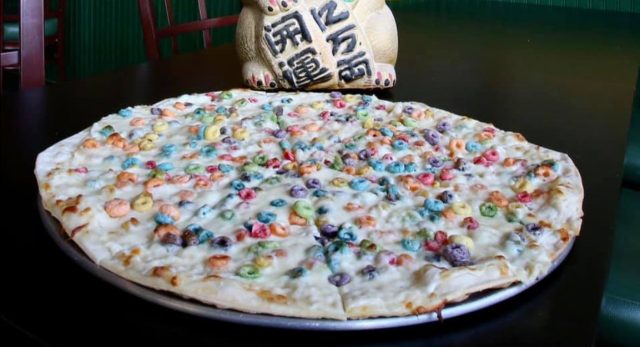 Fong's Pizza a pizzaria based in Iowa that loves to create unique pizza is gaining attention for its new breakfast pizza menu: Froot Loops Pizza.
The pizza consists of a sweet cream cheese sauce based topped with mozzarella and, of course, a layer of Froot Loops, with drizzling's of Greek yogurt and condensed milk.
The pizza was at first a trial on the menu but due to popularity has become permanent choice at the restaurant.
One Twitter user who obviously does not like pineapple pizza tweeted that this was worse and would, "take back everything I ever said about pineapple pizza, we must untie to fight this common foe."
Would you try it?