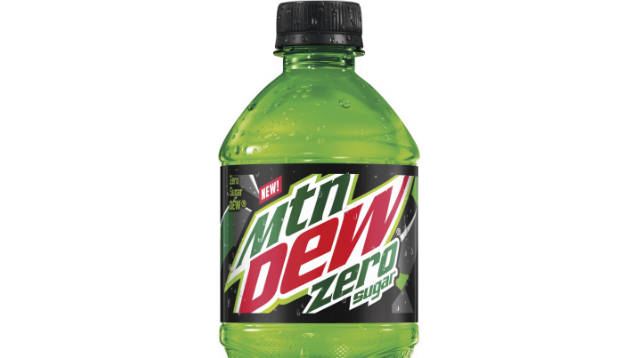 USA – Mountain Dew is now offering a zero sugar alternative that the company says takes like the original product.
Mountain Dew is a heavy sugar content soda with a total of 77 grams worth, with people trying to cut down on sugary soda the company decided to create a zero product.
In a press release Nicole Portwood, Vice President of Marketing said. "This is a big moment for DEW. We are excited to give customers a zero-sugar offering. Because our fans are uncompromising with the DEW they know and love, we knew we had to pull off a formulation that would preserve the great taste of the original," said Nicole Portwood, Vice President of Marketing, MTN DEW. "MTN DEW Zero Sugar delivers on a bold flavor and ever-evolving consumer preferences."
The soda is available will be available in all sized that the regular Dew comes in 12 oz, 16, 20, 2 Litter, and 12 packs. The soda will be available on January 13, 2020.
This pop should not be confused with "Diet Mountain Dew" this is a new product that the company is boasting the closest to the original dew taste with no sugar. You will have to try and find out.