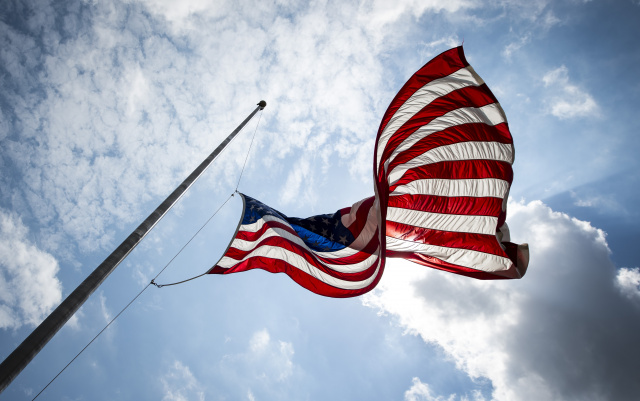 OHIO – Governor of Ohio Mike DeWine followed a order from the President of Untied States and proclaimed the flying of flags to half staff on May 15, 2019 in honor of Peace Officer Memorial Day and Police Week.  DeWine ordered that all flags in the state of Ohio to be flown at half staff from sunrise to sunset.
Police week is celebrated from May 12 – May 18th. In 1962 John F. Kennedy signed a proclamation that designated May 15 as Peace officers Memorial Day. It is a tradition that thousands of law enforcement agencies come together in Washington DC during this week during planned events to honor police officers that have fallen in the line of duty.
Two Westerville Ohio Officers killed in the line of duty last year officers Anthony Morelli and Eric Joering have arrived in Washington DC for National Police Week.  Two doors from the fallen officers cruisers will be displayed in Washington this week.