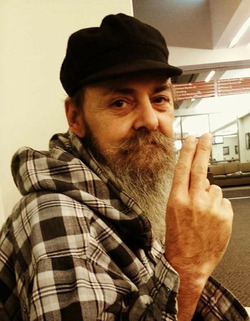 Michael Dennis Tinney Sr., 57, of Cedar Hill, Waverly, Ohio passed away on Saturday, April 14, 2018 at Adena Regional Medical Center, Chillicothe, Ohio.  He was born on May 23, 1960 in West Chester, Pennsylvania, son of the late Charles Raymond Tinney Sr. and Betty Delores Hobbs Tinney.  On February 14, 1981 Michael married the love of his life Mary Catheryn Beekman Tinney who survives.  Also surviving is son, Michael Dennis Tinney, Jr. and wife Stacy of Waverly; daughter, Staci L. Riley and husband Christopher of Chillicothe; special family, Cindy Katzin and Joseph Vice; and grandchildren, Nicole Massie, Kyree, Aubree, Jace, and Ava Tinney, Savannah and Ethan Riley and a great grandson, Aiden Massie.  In addition to his parents, Michael was preceded in death by a brother, Charles Tinney, Jr. and four sisters, Judith Adan, Sandra Kolostow, Michelle Higginbotham and Susan Tinney.
Michael was formerly a floor support technician for 30 years at FPE, Circleville, Ohio.
Funeral services will be held 1:00 p.m. Friday, April 20, 2018 at Botkin Hornback Funeral Home, Waverly with Pastor Bill Justice officiating.  Burial will follow in Evergreen Union Cemetery, Denver Road, Waverly.  Family will receive friends on Friday at the funeral home 11:00 a.m. – 1:00 p.m.
Family requests in lieu of flowers, memorial contributions be made to the funeral home or at www.gofundme.com/MichaelTinney.