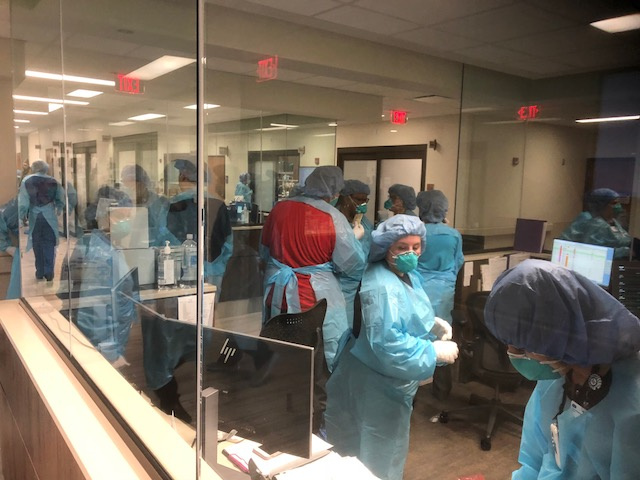 Adena has released a press statement involving the event:
CHILLICOTHE (August 29, 2018) – This morning at approximately 0930, Adena Regional Medical Center (ARMC) was notified it would be receiving numerous unresponsive patients from the Ross County Correctional Institute (RCI).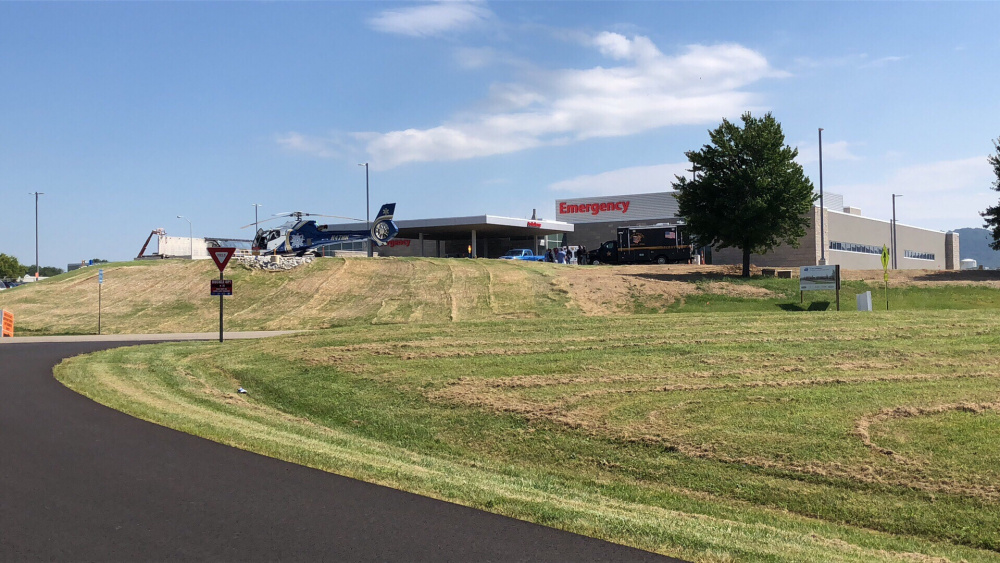 At this time, ARMC Emergency Department physicians and staff are treating and assessing 11-15 patients. With the activity of the situation, we expect to have condition information available later this morning.
The Ohio Department of Corrections/Ohio Highway Patrol and Ross County Sheriff's Office are investigating the cause of the incident.
Family members of patients who were transported to ARMC should go to the hospital's North entrance and identify themselves as RCI family and they will be taken to a waiting area.
Media planning to come to ARMC should report to Adena's PACCAR Medical Education Center at 447 Hospital Road, Chillicothe. Further updates will be provided as details become available.
Second update:
UPDATE: 2:30 p.m.
CHILLICOTHE – The Ohio State Highway Patrol is currently investigating a substance exposure at the Ross Correctional Institution (RCI) in Chillicothe. The facility is secure with no safety threat to the public.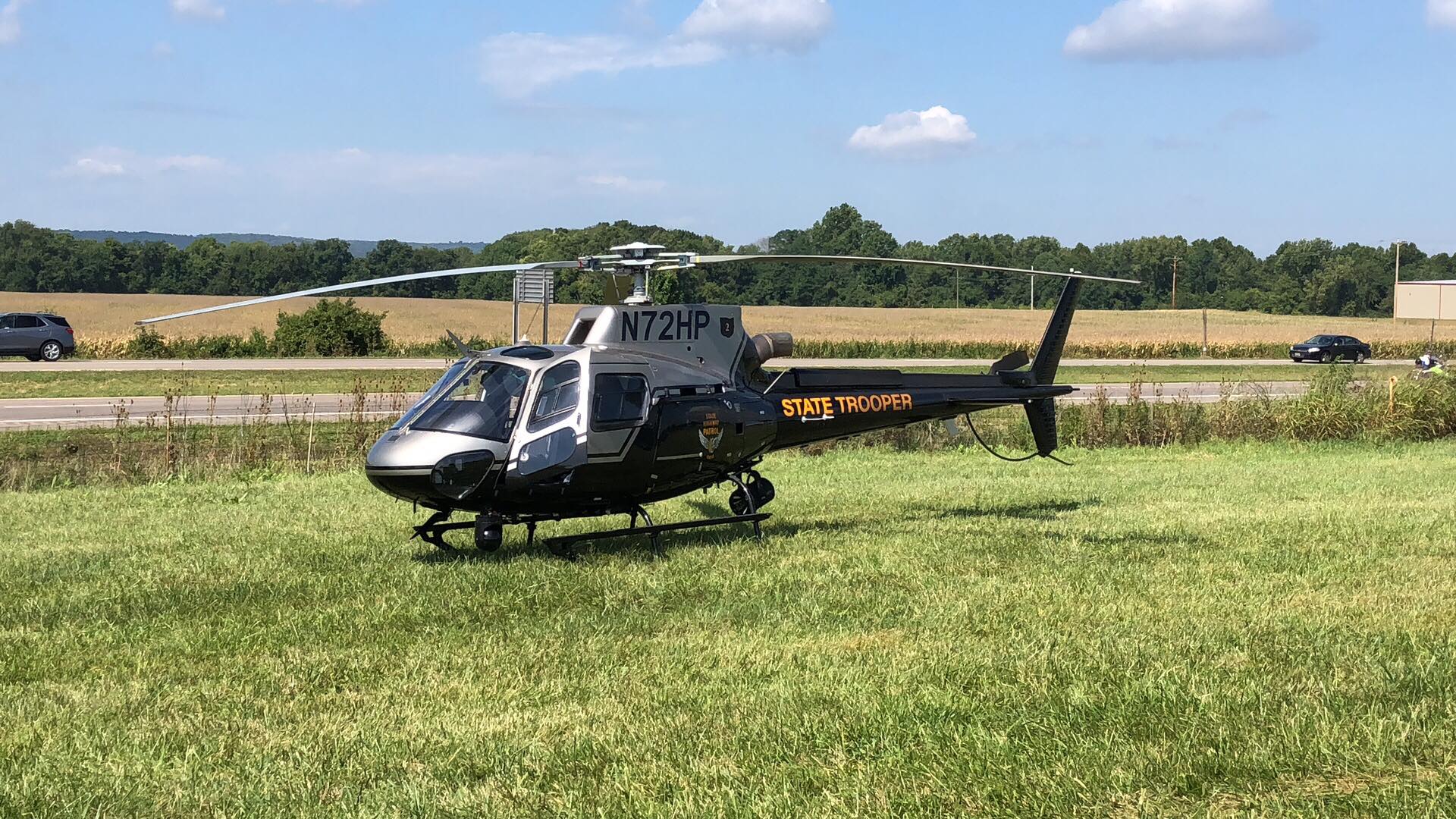 Today at approximately 9:10 a.m., the Ross Correctional Institution reported an inmate with possible signs of a drug overdose. He was administered Narcan and transported to the hospital. The Ohio State Highway Patrol and local emergency medical services were called and responded to the prison. A total of 29 individuals were identified as potentially being exposed to the unidentified substance. A total of 28 individuals (23 correction officers, four nurses, and one inmate) were treated on scene and later transported to the hospital for evaluation. One inmate was treated on scene and was not transported.
All RCI staff are stable and some have already been discharged from the hospital.
Approximately 31 inmates who were not affected were removed from the cellblock and are located in other secure areas of the facility. A hazardous material unit is on scene and will be cleaning the affected areas of the institution. Samples of the substance have been collected so it can be tested and identified. As a precautionary measure, additional doses of Narcan have been supplied to the hospital.
The situation is stabilized with no additional reports of exposure. The situation remains under investigation by the Patrol at this time.
Adena Hospital 2nd press release at 7 pm
Adena Regional Medical Center Treats 24 from RCI Incident
CHILLICOTHE (August 29, 2018) – Today at approximately 0930, Adena Regional Medical Center (ARMC) began receiving patients from the Ross County Correctional Institute (RCI) who had been exposed to an unknown substance. Over the course of approximately two hours, 24 patients from RCI were treated for suspected opioid exposure.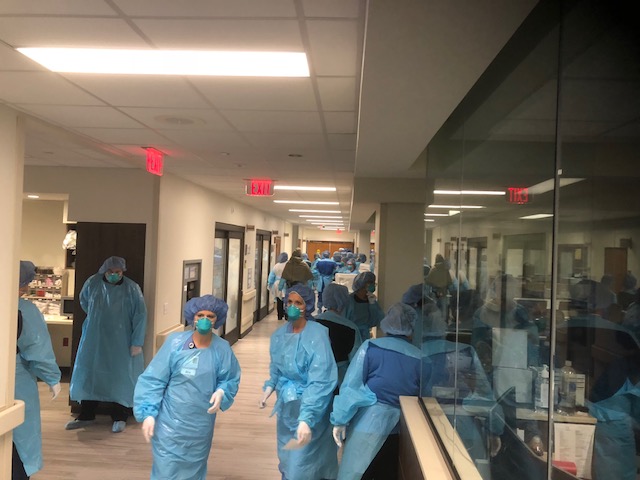 "The vast majority of those who were exposed were presenting with symptoms including nausea, a sensation of numbness and heaviness in their hands and feet, and they felt very sleepy or tired," said Chief Clinical Officer Dr. Kirk Tucker. "Several folks experienced nausea, requiring medication. The ones who looked like they were on the verge of falling asleep were aggressively given doses of Narcan, which is the reversal agent for opioid toxicity and what we believed this to be."
The majority of the patients treated within ARMC's Emergency Department were treated and released following decontamination, assessment and treatment. Those showing symptoms were treated according to the symptoms with which they presented, including being treated with doses of Narcan.
Dr. Tucker added, "The danger here, and the need to be extremely aggressive in using Narcan, is because of the extreme high potency of what we could potentially be dealing with. You don't get a lot of warning from the time someone is sitting in front of you conscious and talking to becoming unconscious and not breathing well. Because of that, and the fact that we even had second-off responders feeling the effects of this, it was a safe assumption that we were dealing with a strong opioid and you don't delay (administering Narcan)."
One patient of the 24 was admitted for treatment and is in stable condition. A second patient is undergoing observation through the evening.
Prior to the arrival of the first patient, ARMC issued a Code Yellow for all available clinical staff to respond to the Emergency Department to assist with incoming patients. ARMC staff routinely participates in crisis training, including large-scale crisis scenarios with local EMS, fire and law enforcement.
"The team was well-prepared today, not only here at Adena Regional Medical Center, but also our community's first responders," said Adena President and CEO Jeff Graham. "The process worked the way it's supposed to and why we train and practice for these type of scenarios. Today, we walked away with one admission and everyone going home safe to their families, and that's a huge win. I want to credit all of those who were involved for their hard work and training that prepared us for this incident."
The Emergency Department was closed to additional patients until approximately 6 p.m. A professional decontamination firm will arrive to clean and decontaminate the five rooms and one trauma bay where the affected patients had been treated.
In addition to the outstanding work by Adena staff, local EMS and law enforcement, Adena wants to thank our community partners at Kenworth and Glatfelter who were extremely supportive in sending their Hazmat teams and equipment to assist with staff decontamination.
State and local law enforcement, health and EPA officials are working to determine the cause of the incident, and to identify the chemical involved.