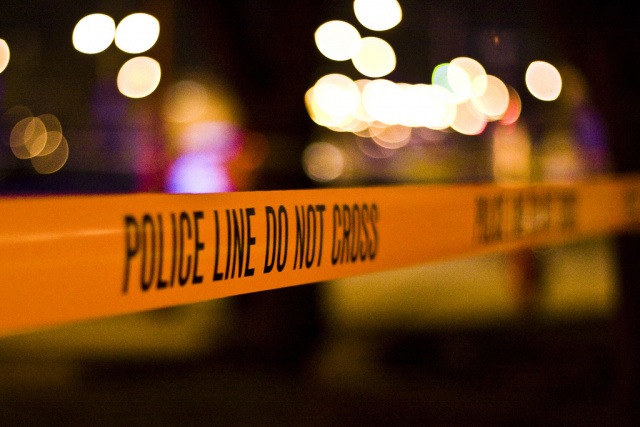 JACKSON –  Jackson County Sheriff are reporting a domestic situation between grandparents and biological dad of a infant that could have had deadly results. Deputies of the Jackson County Sheriff's Office were dispatched to 140 Dixon Run Cemetery, Thurman, Monday at 1:39 a.m. regarding a possible man with a gun, who was threatening those in the residence.

When the deputy arrived, he viewed a suspect, crouched down beside a female and another male. When the deputy knocked on the door, the suspect, identified as Emory W. Scott Jr., 28 of Erwin Rd., Jackson, stood up and ran to a back bedroom. While Scott was standing up, the deputy saw what he believed to be a firearm in Scott's hand. However, during the investigation, it was revealed by a victim that Scott did not have a firearm at that time. He had a knife in his hand and gained the firearm when he went to the back bedroom.
The deputy entered the home, and sent the female and a male, who was holding an infant, out the front door. The deputy requested that Scott surrender, however Scott refused. After an approximate 50-minute standoff, Scott threw the Rossi 32mm revolver on the bed of the backroom and surrendered himself into custody.

The victims were Scott's mother, 51-year-old Patsy L. Boston; and his step-father, 42- year-old Casey Boston. The victims reported that Scott showed back up at their residence after causing problems earlier that night. They said that Scott was attempting to see his infant child but, they believed that he was high on narcotics, so they were not allowing him to see the child. Scott started kicking their door and then busted a front window. He gained entry by climbing through the window. A physical altercation followed, where both were assaulted and threatened. The step-father said that Scott held a knife to his throat during the altercation.

Scott is facing charges of domestic violence, assault and aggravated burglary. He is currently incarcerated in the Jackson County Jail. This case will be sent to Jackson County Prosecutor Justin Lovett's Office for review.