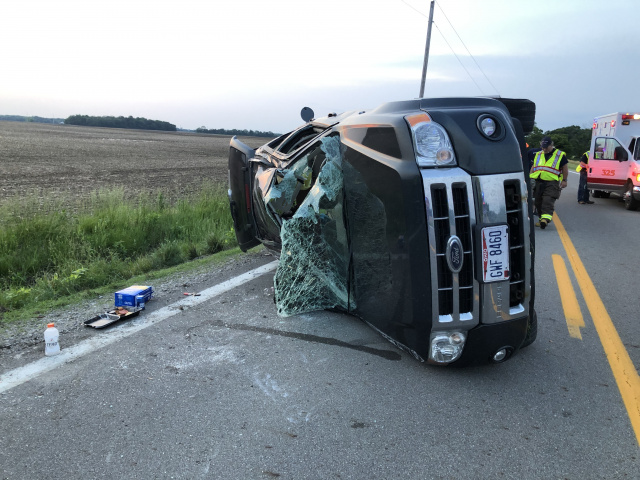 PICKAWAY – A single car accident occurred on State route 104 (around 3 miles south of Goody Nook) around 8 pm on June 1, 2019.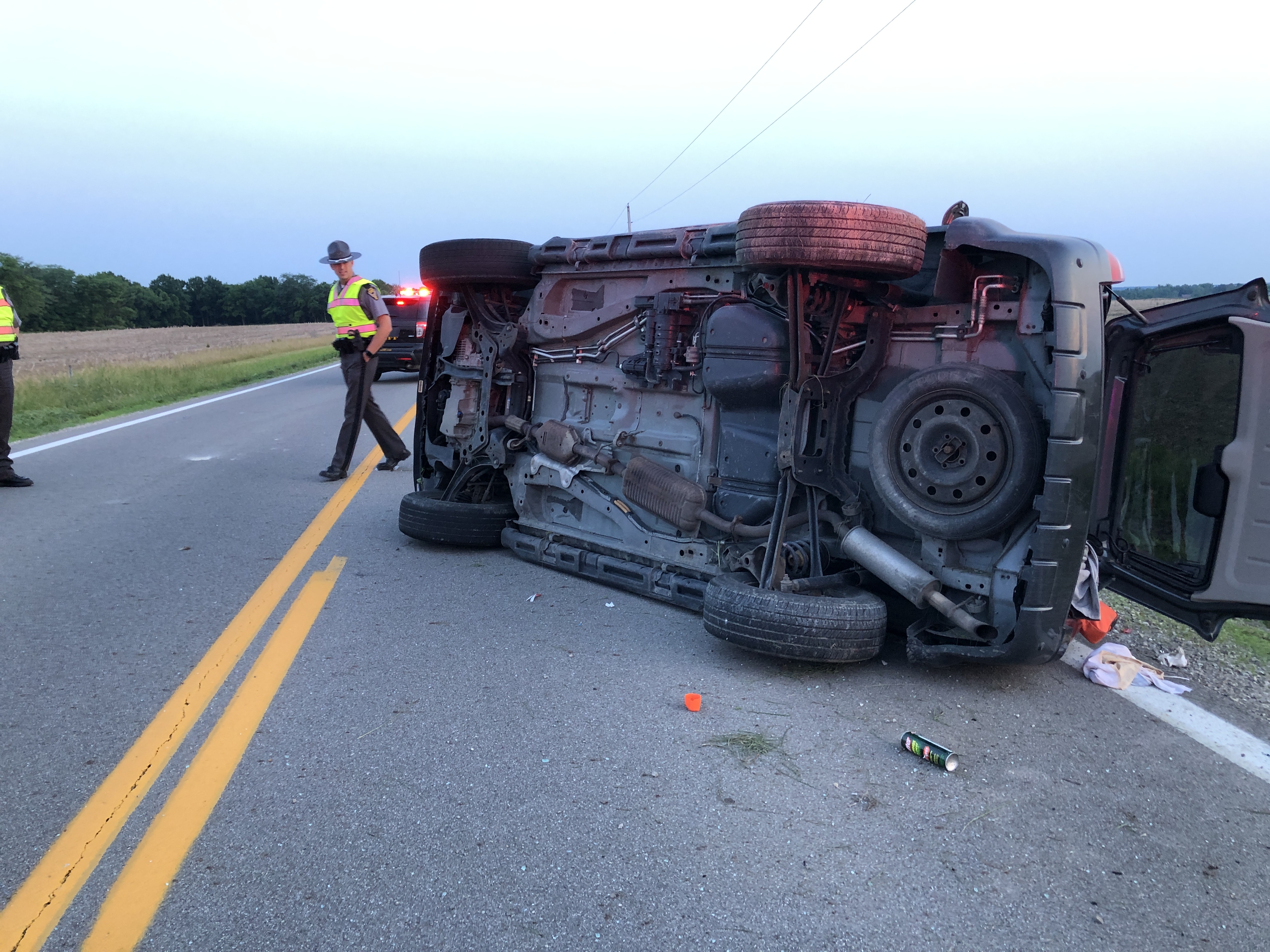 According to Pickaway County Sheriff on scene the driver of the accident Logan Austin Webb lost control of the vehicle while traveling Northbound on 104 when the driver failed to maintain control and drove off the right side of the road onto the soft embankment, the driver then overcompensated and drove off the left side of the road, he then overcompensated again and this time the vehicle overturned several times in the middle of the roadway coming to rest in the middle of 104.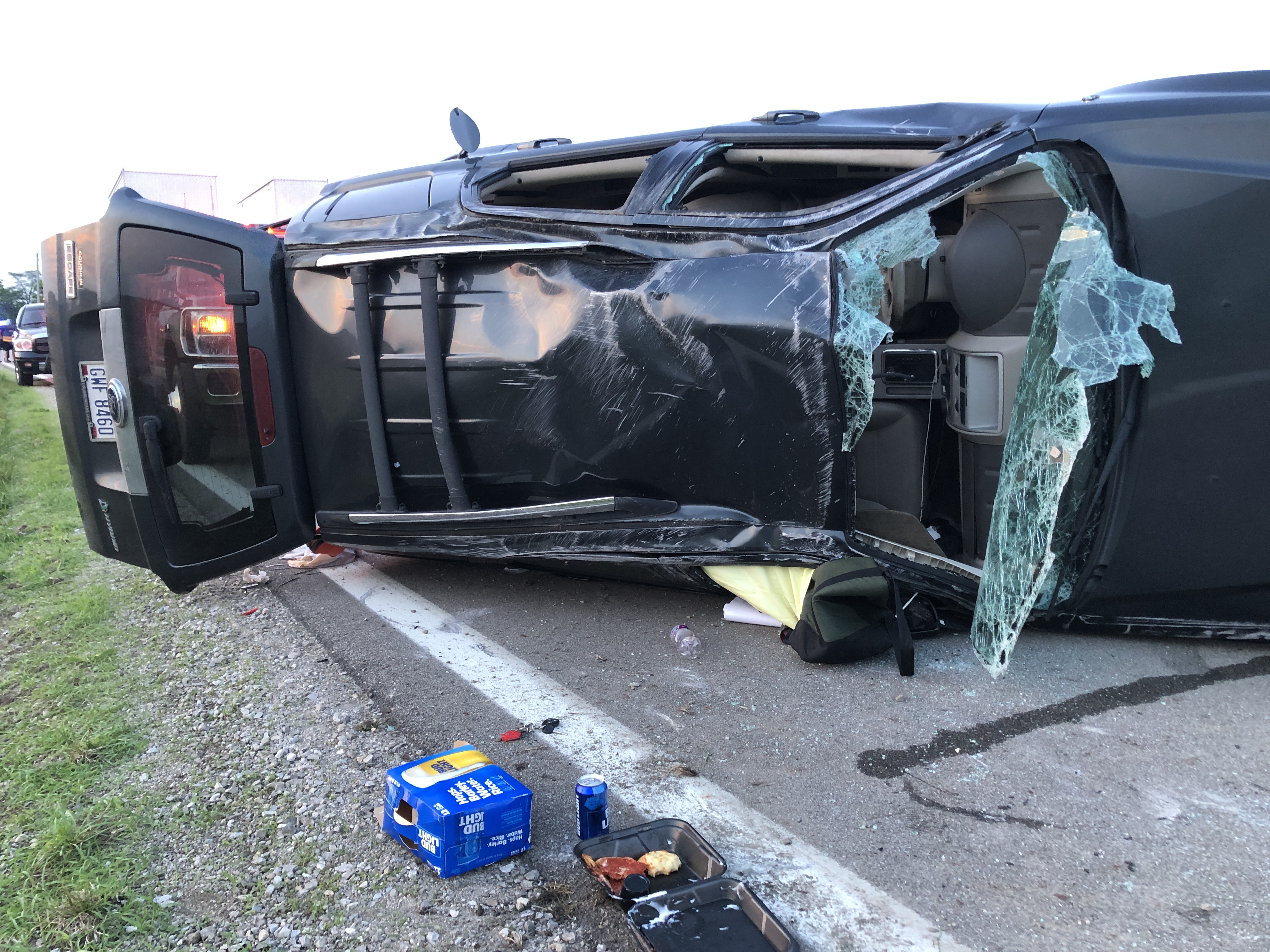 The passenger sustained injuries and was transported to the hosptial by Williamsport EMT squad, the driver was unharmed.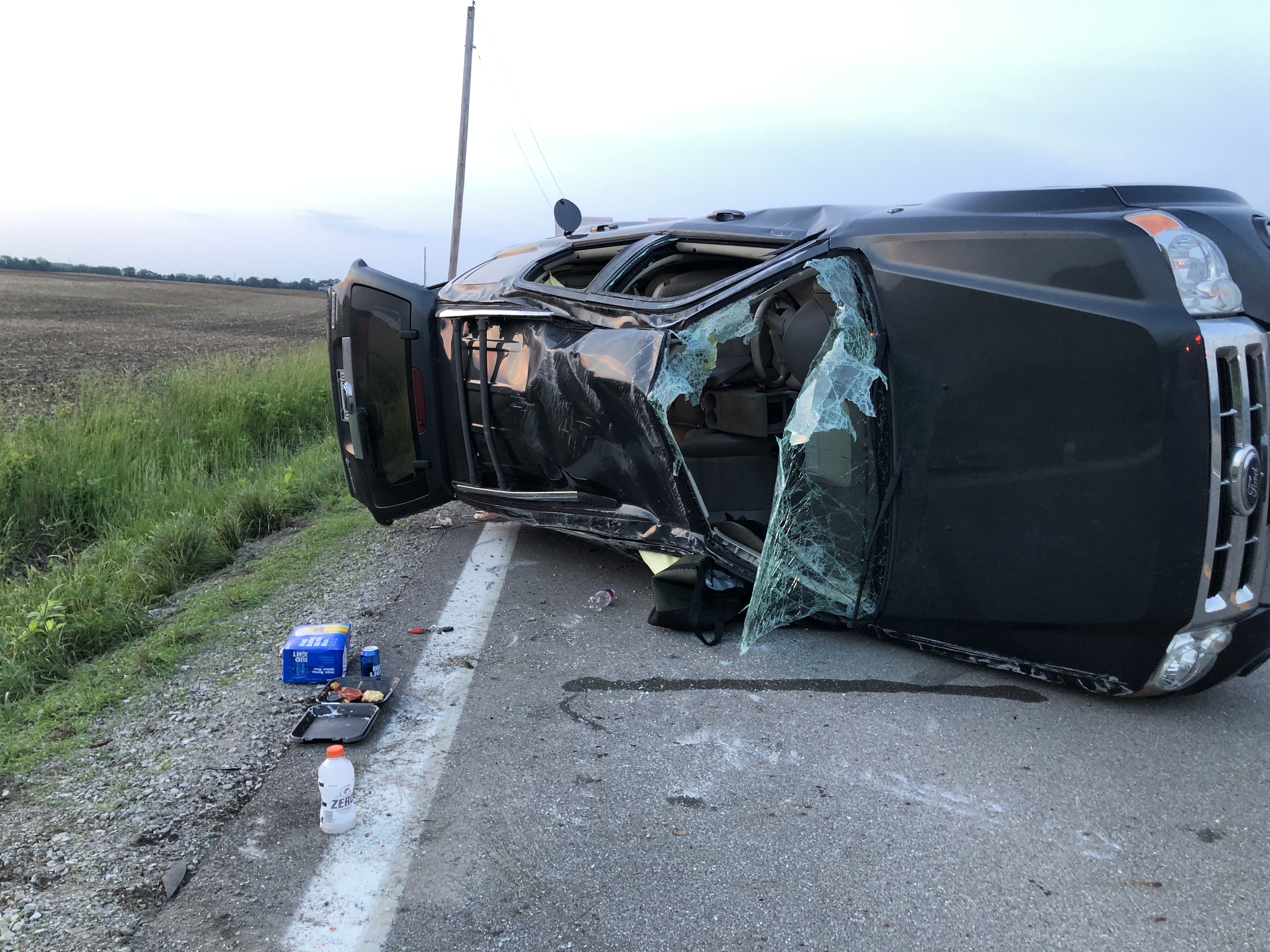 The officers on scene quickly realized that the driver Logan Webb was impaired and with quick inspection of the vehicle found a mostly empty 12 pack of bud light. After a field sobriety test Webb was arrested and charged with OVI, Operating a motor vehicle with control, and Driving while under the influence of alcohol/drugs.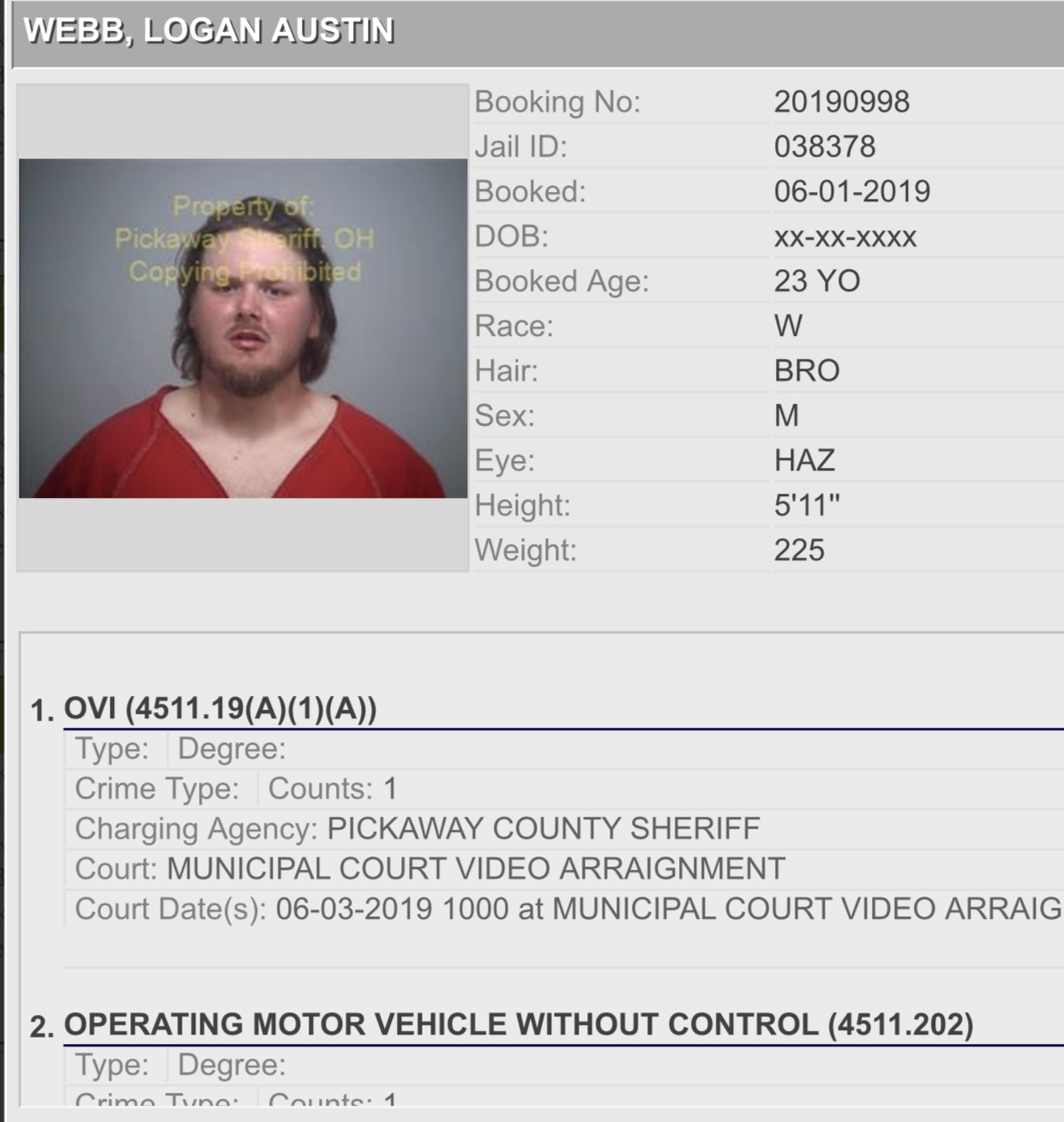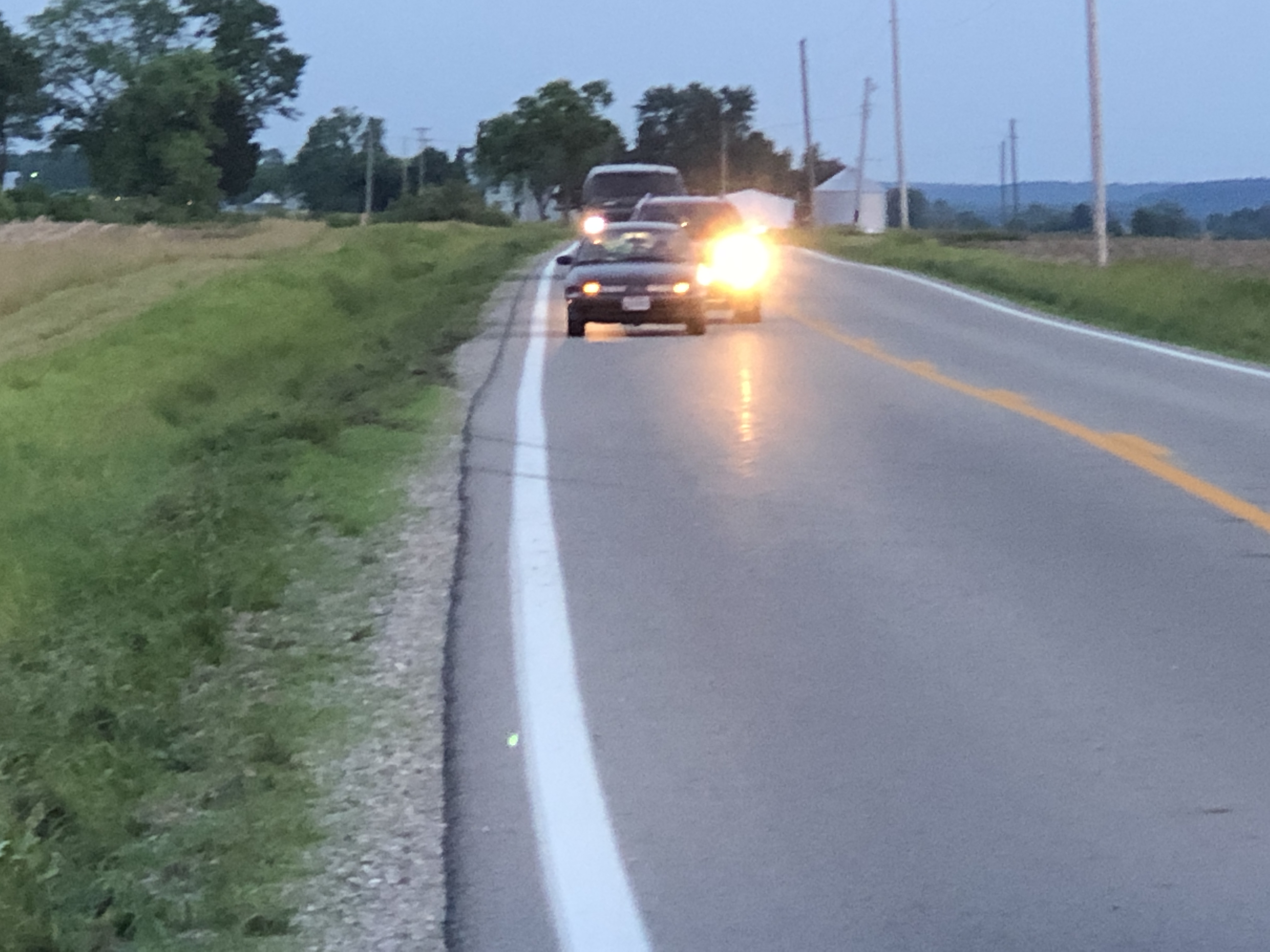 According to police both the driver and passenger was wearing seatbelts at time of crash.