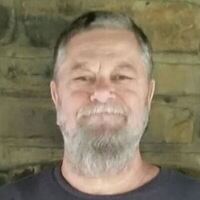 Londonderry OH- Timothy A. Stevens, 61, of Londonderry, was called home at 2:08pm at his residence on January 7, 2021.
He was born October 4, 1959, in South Bloomingville, OH to the late Francis T. and Minnie L. (Mercer) Stevens. On February 23, 1979, he married the former Diana D. Kuhn, who survives.
Also surviving are his children: Diana Stevens and her significant other Skip Elliott, Melisa (Donald) Hill, all of Londonderry, Michelle Renae (Tari) Myers, Richmond Dale, Danyelle (Mike) Pickell, Londonderry, T.J. (Jackalynn) Stevens, Chillicothe, Scott (Mandy) Shepard, Georgia; 22 grandchildren; a great-grandson; sisters Patty Davis, Connie Rooker, Marcella Davis; brothers Rock Stevens and David Stevens; and several nieces and nephews. He was predeceased by 2 sisters and 2 brothers.
Tim worked as a tree trimmer and was an avid outdoorsman. He enjoyed fishing and mushroom hunting. He loved being with his family, especially the grandkids.
Funeral services will be held at 1pm Tuesday, January 12, at the Richmond Dale Church of God, with Pastor Jim Wine officiating. Burial will follow in Chestnut Grove Cemetery. Friends may call from 11am until 1pm Tuesday at the church. Masks and social distancing will be required to attend. Arrangements are under the direction of Haller Funeral Home & Crematory