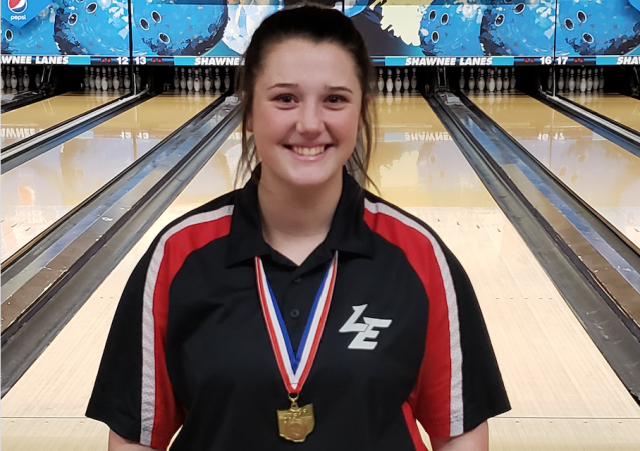 CHILLICOTHE – A Logan Elm Senior has broken a record and scored a high series in the Southeast Division II Sectional Bowling Tournament at Shawnee Lanes last week. Making her the number one qualifier for the District Tournament next Saturday February 29, 2020.



During the district Tournament game Parker broke the Logan Elm School record of a 244 in one game but she also scored 616 series.
The Washington Lady Lino Bowling team captured the full win at the Division II Sectional championship with a final team score of 3,124.
Twenty one teams were represented in the tournament.