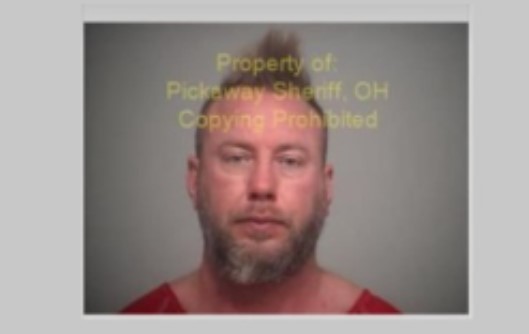 CIRCLEVILLE – Around 12:24 a 911 call came from a woman in distress from the 500 block of Circlevilles Northside.
Circleville Police responded to an active code 20 (domestic violence) where a woman was bleeding from the head, with a swollen black eye, cuts on her face, and hysterical. After police took information from the victim they surrounded the home of the realtor.
Police found that Robert Kidwell had left the scene and was not home. A bolo was issued for Kidwell for domestic violence. According to dispatch Kidwell is driving a 2017 Gold Volvo Xc90, he is 6′ 2″ tall 240 lbs blonde hair blue eyes.
UPDATE: Around noon today law enforcement found Kidwell and charged him with two counts of Domestic violence and is currently in Pickaway county jail. The victim, in this case, was also charged with disorderly conduct.
Kidwell is a local realtor that owns The Kidwell group a E-Merge Real Estate.