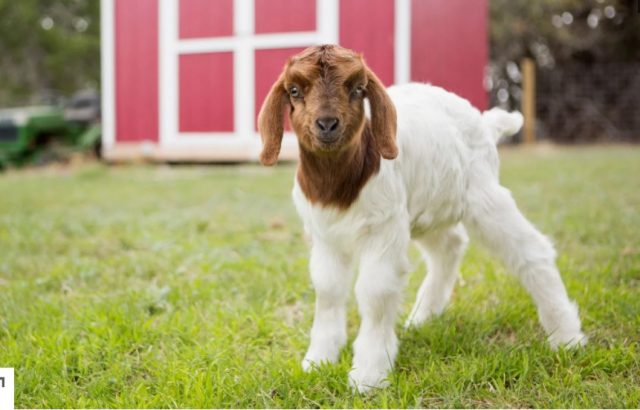 CIRCLEVILLE – A local Pickaway county farm that specializes in raising goats, chickens, rabbits, cats, and dogs. Is offering something unique to Pickaway residents yoga with goats.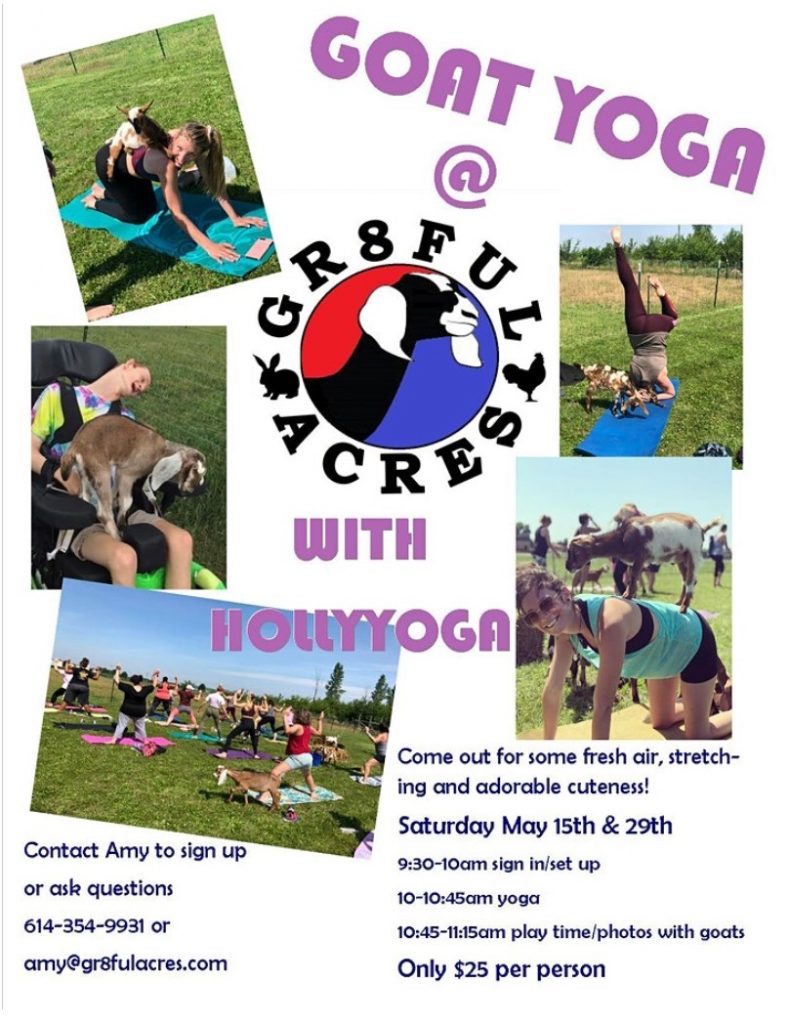 The yoga event will be for people who are tired of being cooped up and wanting to relive some stress.
The Therapy farm is found of route US23 in Circleville Ohio, and has all levels and ages of yoga class.
Classes start at 10 am but, according to the flyer you should come early to meet the baby goats. It is suggested that you bring your own mat.
More info on this event is found here:https://www.eventbrite.com/e/goat-yoga-tickets-151336155515?fbclid=IwAR3cYKXDn6kyoJMVF88uwvRhonsp2b5n-xY7l1XzW0vGgEkBtrqY8I83Q9A