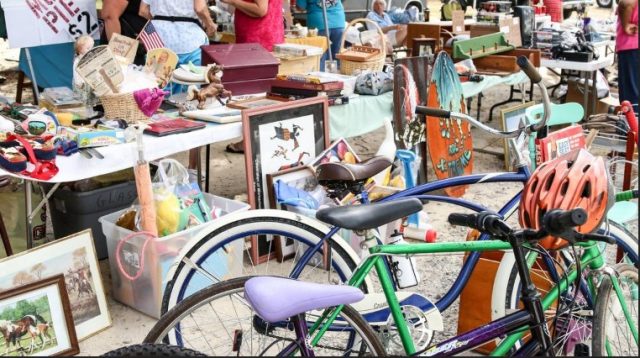 SOUTH BLOOMFIELD – Treasure hunters unite, another flea market in Pickaway county is popping up setting to open next week in South Bloomfield.
ImprintMo a promotional Products company located at 5004 North Walnut Street on US-23 will start hosting a every other Friday and Saturday flea market in the area starting April 9th and 10th.
The company formally known as Adpro has been family owned and operated for over 25 years.
The flea market hours will be 10 am to 4 pm on Fridays, and Saturday 9 am to 4 pm.
They are offering booth set ups at 20 per day and premium by US-23 at 25.
More info you can Email: jdc.imprintmo@gmail.com to register for a booth or stop by ImprintMo the day of the event to
register. (All Site setups are on a first come first served unless pre-registered.)