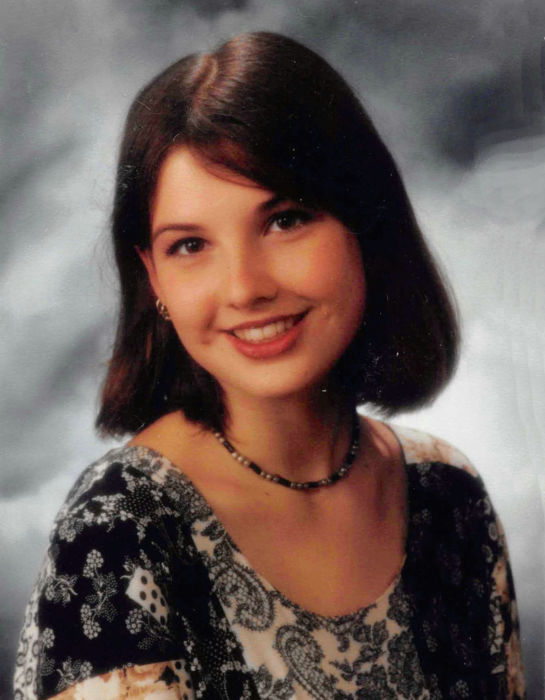 Christine R. Pelletier Allen, 40, of Lima, died 12:23 p.m. Tuesday, March 3, 2020 in St. Rita's Hospital, Lima unexpectedly.
She was born October 1, 1979, in Chillicothe, to Clifford J. Jr. and Elizabeth A. Sommers Pelletier.
Surviving are her husband, James B. Allen, Defiance, OH; mother, Elizabeth Robbins, of Chillicothe; children, Chloe Carroll, of Chillicothe, Caleb Westfall, of Columbus, Cora Pelletier, of Kingston, Christian Carter, of Chillicothe and Charleigh Allen, of Lima; grandparents, Vitura Sommers, of Chillicothe, JoAnne Pelletier, of Chillicothe and Geraldine Robbins, of Texas; a brother, Clayton M. Long, of Japan; sisters, Audrey S. (Joe) Barker, of Kingston, Casey J. (Miranda) DeMint, of Chillicothe, Jennifer L. Robbins, of Florida and Amanda M. (Bob Archer) Robbins, of Florida; numerous nieces and nephews, including a special niece, Michelle Pelletier; and many aunts, uncles and cousins.  She was predeceased by her father, Clifford J. Pelletier, Jr.; a brother, Clifford J. Pelletier, III; stepfather, Gary A. Robbins; and grandparents, Clifford J. Pelletier, Sr., James L. Sommers and Richard Robbins.
Christine was baptized at Frankfort Presbyterian Church and was a member of the former Bethel United Methodist Church.  She was a 1997 graduate of Chillicothe High School and had attended Ohio University.  Christine was a manager at the former Bavarian Toy Works.
A celebration of her life will be held 3 p.m. Sunday, March 22, 2020 in the First Presbyterian Church in Chillicothe.  An additional time of sharing will immediately follow the service in the Church's fellowship hall.  Arrangements are under the direction of the WARE FUNERAL HOME.
You may sign her online register at www.warefh.com