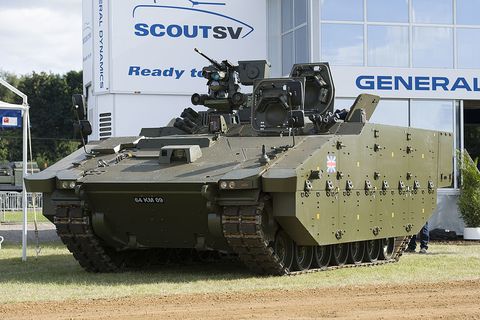 WASHINGTON, D.C. — U.S. Senator Rob Portman (R-OH) applauded the announcement that Joint Systems Manufacturing Center (JSMC) in Lima will produce a bid design for a new light tank for the U.S. Army's Mobile Protected Firepower (MPF) program. A portion of the 12 tanks will be assembled at JSMC, as well as 12 of the turrets. The Army plans to ultimately field 14 vehicles to each infantry brigade, for a total of 504 vehicles, beginning in Fiscal Year 2025.

"This announcement is good news both for our troops and the great employees of JSMC in Lima. Once fielded these new tanks will be a vital investment for our light infantry brigades, which have long lacked the armor and firepower necessary to meet the realities of today and tomorrow's battlefields. This is an important development for Lima and its irreplaceable workforce, and I look forward to continue supporting the JSMC's efforts to provide high-quality weapons to the great men and women of our armed forces."

NOTE: Portman has consistently stood by the world-class workforce at JSMC. In 2017, Portman fought for legislation to authorize and fund more than $1.6 billion to increase the rate of production of the newest upgraded Abrams tanks. As well as $622 million to complete the fourth Stryker brigade with upgraded survivability and mobility improvements as well as a second brigade of Stryker vehicles with an upgraded weapons system. The funding was included at the urging of Portman and Senator Gary Peters (D-MI). Then in 2018, President Trump signed into law legislation Portman championed to authorize $1.5 billion in funding to upgrade 135, or 1.5 brigades worth, of Abrams tanks — increasing the rate of production of the newest upgraded Abrams tanks in Lima in order to ensure that our forward deployed tanks have the most cutting-edge capabilities. The measure also included $225 million for upgrading Stryker Vehicles, a $203 million increase over the president's budget request for these upgrades. Portman has made clear he will continue to keep fighting for more funding for Lima.