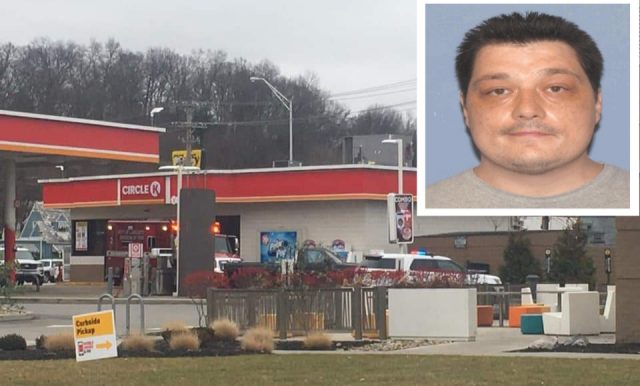 Lancaster Ohio – A hostage situation at a local gas station ended without casualties. It all took place around 12:20P.M at the Circle K in Lancaster Ohio, located at 1299 North Memorial Drive.
Officers were dispatched to the scene after a 911 call was made by an employee of the Circle K, stating that a man entered the store and threatened to kill them. The employee also told officers that the suspect then made himself a cup of coffee and demanded a pack of cigarettes from the clerk.

Another clerk said that the suspect also made suicidal threats, though no one actually saw a weapon, contradicting the suspects claim of having one. There were two clerks and one customer in the store at the time, the customer was able to make it outside safe.

Officers arrived on scene and immediately took positions with visibility of the store and could see the clerk at the counter and a male subject walking towards the front door. That subject was met just outside by officers and quickly tased, dropping to the ground. An officer approached with gun drawn to apprehend the suspect, handcuffing him.
An ambulance was then dispatched to the scene, in order to remove the taser barbs from the suspect before he was taken to jail. No shots were fired by officers or the suspect and no other injuries were reported.
40 year old John Julius Orsborn has been arrested and charged with Aggravated Robbery, Aggravated Menacing and Inducing Panic. These charges consists of two misdemeanors and one felony.
This investigation is on going and all suspects are innocent until proven guilty in the court of law.