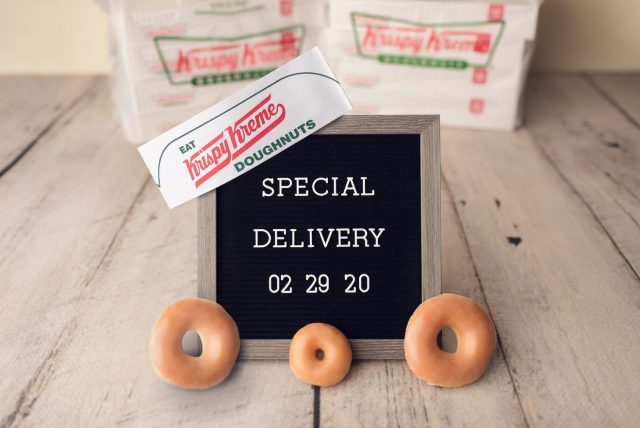 USA – Krispy Kreme announced today that they will start offering delivery to your doorstep starting leap Day, Saturday, Feb. 29.



According to a press release Krispy Kreme will celebrate the occasion by offering free donuts to dozens of hospital on leap day as long as they are within 10 miles of a Krispy Kreme.
"Krispy Kreme doughnut delivery is pretty sweet, and so are Leap Day babies. Using 2020's extra day to make the leap to national delivery, while celebrating Leap Day babies, will be a fun moment for our brand and fans," said Dave Skena, Chief Marketing Officer for Krispy Kreme.
Krispy Kreme tested its market for delivery in 2018 with that success came the launch of delivery from https://www.krispykreme.com/ or via the Krispy Kreme app.
The only catch is you have the be within one of the 350 US locations and have to be 10 miles from the shop. The on-demand service will deliver doughnuts by the dozen and boxed coffee for a 4.99 delivery fee.  Orders made online and picked up will still be free.