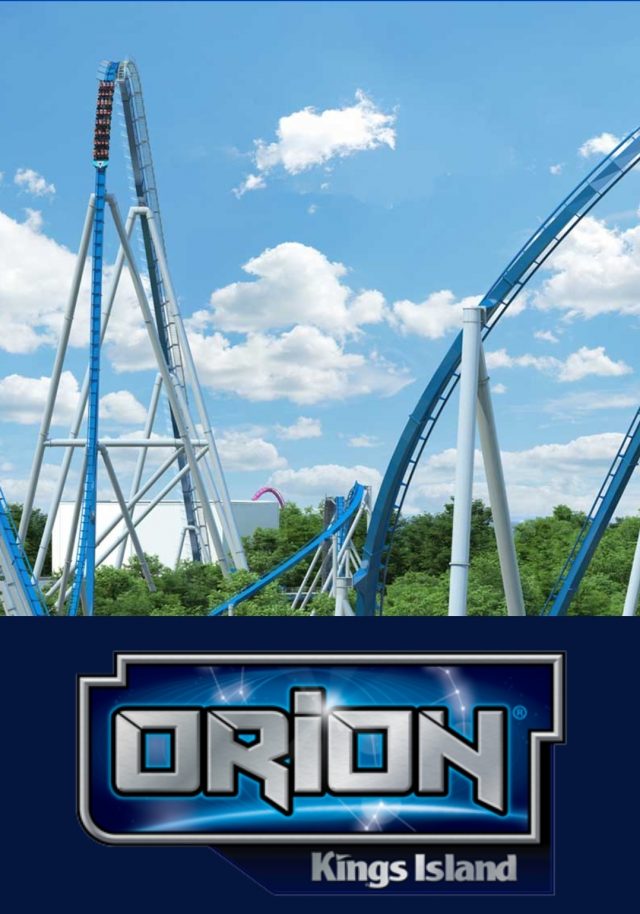 Kings Island announces it's new roller coaster, Orion which will be opening Spring 2020.
Riders on Orion will plummet down an exhilarating 300-foot first drop, sending them on a high-speed journey over seven more hills and 5,321 feet of track at speeds up to 91 mph on Kings Island's tallest, fastest and longest steel roller coaster, per Kings Island.
Orion is one of only 7 giga coaster in the world, a class of roller coasters that have a drop of 300-399 feet.