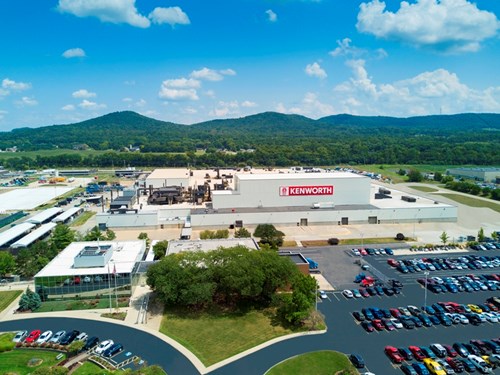 CHILLICOTHE – Chillicothe Kenworth had already reduced its numbers over the past several months due to truck market is just lacking in demand.



With declines in build rates from 150 to 135, Chillicothe Kenworth reduced its numbers in the last six months over 500 people, now amid COVID-19 issues Kenworth reduced its numbers to 107 build rates. At full production Kenworth has employed around 2,000 people.
Long term efforts for Kenworth still look good as the local plant manufactures the current line T680 model trucks along with T680, T880, and W990 models.
According to reports this is just a low after a high time in Trucking. In 2018 and 2019 the trucking industry saw a boost in manufacturing, with more shipments across the US need for more trucks was warranted, now as the market is averaging out there is no need to order more trucks to keep up with demand and stagnating truck manufacturing demands.
In Kenworths history its common for a first or second year employee expect to be laid off, its just "part of the industry," once you have enough time in the company you dont worry about being laid off said one employee, but he can remember being laid off a few times before getting a few years under his belt. The same employee though is not supirzed by this layoff with COVID19 concerns.
Earlier this week Kenworth shut down just before Dewines Stay-at-home order.
Paccar a parts supplier for Kenworth said in a press release, "Due to the growing number of lockdown orders from US states and canada PACCAR will suspect production at all North American plants effective March 24th. Paccar will resume production on Monday April 6th.
We recognize that "shelter in place" order may continue past April 6th, PACCAR will provide letters of support on behalf of your company to assist you in requesting exemptions to those shelter in place orders"