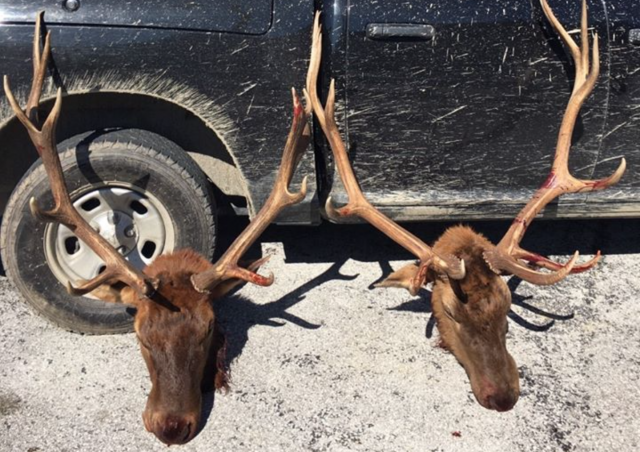 KENTUCKY – Kentucky Department of Fish and Wildlife are looking for a hunter or hunters who illegally killed two full size two bull elks on February 20th in Knott County.



Several groups have joined in the efforts of the department and fun raised a 6,000 dollar reward to help in identifying the poachers.
According to the Department the elks were shot and left to die and were not used in anyway.
Provide tips:
*Call 1-800-25-ALERT
*KSP in Hazard at (606) 435-6069.
Anonymous tips:
*Text 847411 (tip411) with keyword KFWLAW and message
*Use the KFWLaw app (iTunes App or Google Play store).