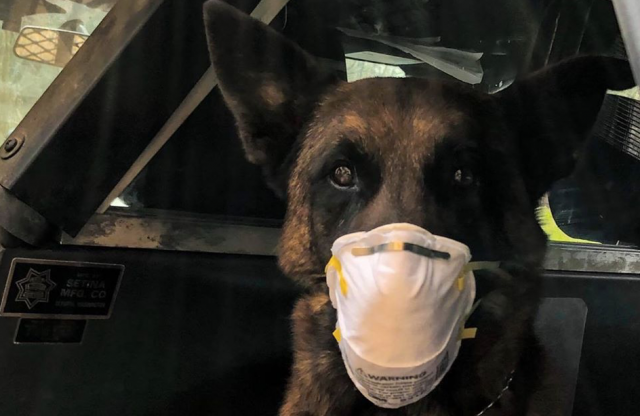 NORTH RIDGEVILLE – A Police department in Ohio is asking criminals to abide by standard freeze tag rules due to K9 officers having issues wearing masks and not being able to bite the criminal.



"Due to the current situation, we are making a request to all criminals that are either in North Ridgeville or may be in the near future. Our K-9s have found it difficult to fully function in their apprehension duties due to their masks."
The Police department trying to find a way around the situation ask all criminals revert back to childhood freeze tag rules for apprehension.
"Therefore, we are requesting that all criminals immediately begin abiding by standard "Freeze Tag" rules. If one of our K-9s touches you, you are then frozen until an officer puts handcuffs on you, at which time you are unfrozen. If there is more than one criminal fleeing, you're allowed to unfreeze each other, but again, if the dogs touch you then you must re-freeze. Also, under no circumstances are tag backs allowed.
Hopefully this will make it easier on everyone involved. Thanks for your cooperation and good luck."