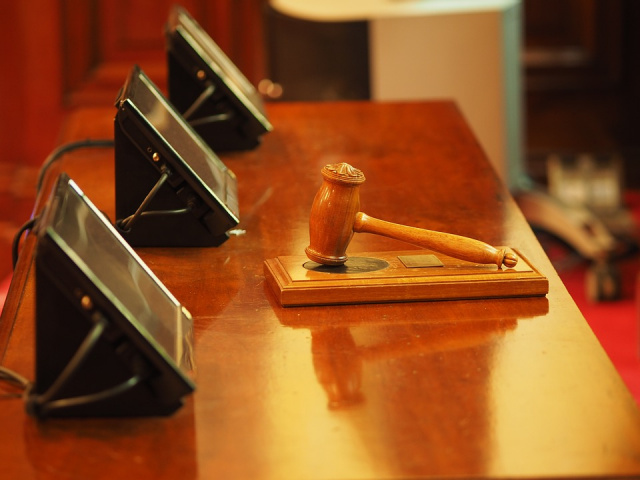 PICKAWAY – On Thursday, March 12, 2020 a jury deliberated for slightly under two hours before finding Bradley M. Fullen, of Ringgold-Southern Road in Circleville, Ohio, guilty of aggravated possession of drugs. The trial was held before Judge P. Randall Knece in Pickaway County Common Pleas Court and lasted less than one day.
The initial arrest occurred on June 24, 2019 when a deputy was called to intervene in an altercation occurring on the Walmart parking lot. Deputy Britt Ramey responded to the call and separated the parties involved. Corporal Eveland and Deputy Hugus arrived on the scene shortly after.
While officers were dealing with the situation, Deputy Ramey noticed a clear plastic sandwich bag sitting on top of a tire in the vehicle's rear wheel well. On inspecting the bag, he discovered pills, which turned out to be hydrocodone, an opioid painkiller. Deputy Ramey testified that because Bradley Fullen was outside the vehicle near the tire, he was arrested for possession.
Mr. Fullen testified that he was inside the vehicle when the deputy arrived and that the hydrocodone was not his.
Following the reading of the verdict, Judge Knece ordered that a presentence investigation and report be conducted by the Adult Parole Authority. Mr. Fullen will be sentenced at a later date.