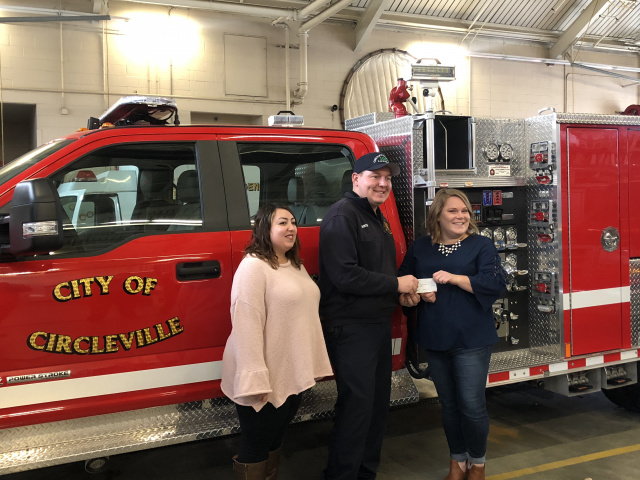 CIRCLEVILLE -The Circleville Fire Department with Job and Family Services teamed up for a 1000 donation to 'Shop With a Cop' event at the Circleville Walmart store on Dec. 8.
10 foster children from the Pickaway County community that are either selected or referred will have the opportunity to shop with a cop today December 8. The children selected will be able to walk around the store with an Ohio State Trooper, Circleville Fire Fighter, or a police officer to shop for items for family members.
The ten kids will receive 100 dollars to spend on family members gifts for Christmas.
"We would like to thank the Circleville Walmart for opening up their store to host this event, and for their staff that was so outgoing and making this a positive experience for the children," said Lt. Steven K. Herron, Circleville Post Commander of the Ohio State Highway Patrol.
Circleville Fire Department Union donated 500 towards this event and Job and Family Services matched it.