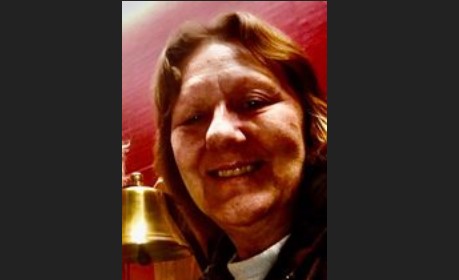 Jacqueline Sue Brown Conrad, 61 Circleville Ohio went home to be with our Lord and Savior Jesus Christ on April 11, 2021, at Osu Wexner Center. She was born on August 4th, 1959 in Circleville, Ohio, and was the oldest daughter of Robert L Brown and Carolyn Sue Valentine Brown. She was preceded in death by maternal grandparents Alice Valentine and Leland Valentine. Paternal Grandparents Mina and Roy Brown. In-laws Lewis and Norma Jean Conrad. Special uncle Ralph Becker who always treated Jackie like a daughter. Jackie was the loving wife of Thomas Conrad who survives. In addition to her parents, she will be greatly missed by son Travis (Krista) Conrad, sister Robin (Gregory) Shires, Brother Robert (Carla) Brown Jr. and step sister Rhonda Hupp, sisters-in-law Janet Conrad and Terri (Dennis) Speakman. Granddaughter Sadie Mcafee, and Friends Janelle Morgan, Lisa Nolan, Tomi Allured, and Special Aunt Linda Valentine. Special cousins Mary Brown and Teresa Reed. Also missing her will be her cats, Jenny and Sissy. Jackie is survived by many nieces and nephews as well as many aunts, uncles, and cousins.
The world will be a much darker place without Jackie but the angels are rejoicing at her arrival into Heaven. Cremation has taken place and a celebration of life is being planned for a later date around Jackie's birthday.
The family would like to thank Heartland Hospice, Ohio state Wexner Hospice, the Osu James cancer center and the Osu brain and Spine center, and all of the Doctors and Nurses at those centers. We would also like to thank Teresa Lynn Reed for all of her support and guidance. Thanks be to God for giving us these last 3 years, 3 months, and 11 days that we had with Jackie that we would not have had without him.