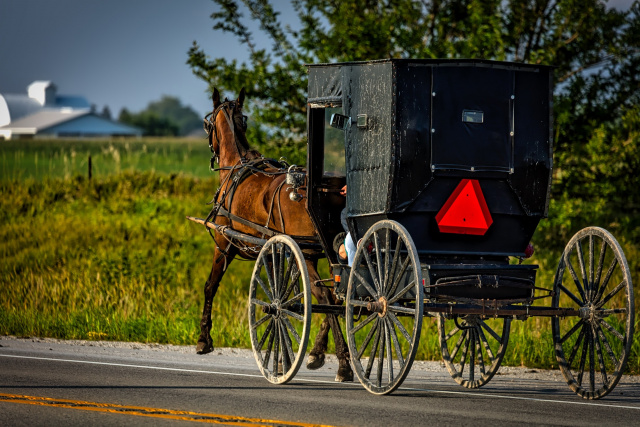 Jackson County –  Deputies of Jackson County Sheriff Tedd Frazier's Office are seeking the public's help in locating two Amish male teens.

The pair were reported missing on Sunday, November 11, from the Beaver Pike, Umblebee Road area. One tip led authorities to check a cornfield where it was believed the juveniles were last seen, but were not located. The two teens may be heading towards the Pike County area.
Reported missing are:

15-year-old Epharim Paight is 5′ tall, weighing approximately 120 pounds, with brown hair and eyes.
14-year-old Sylban Kanagy is 4'6 inches tall, weighing approximately 90 pounds, with brown hair and eyes.
Both teens were last seen wearing Amish style clothing, but may have changed into less conspicuous attire.

Anyone with information on the whereabouts of the two teens are asked to contact Sheriff Frazier's office by calling 740-286-6464. Tips can remain anonymous.