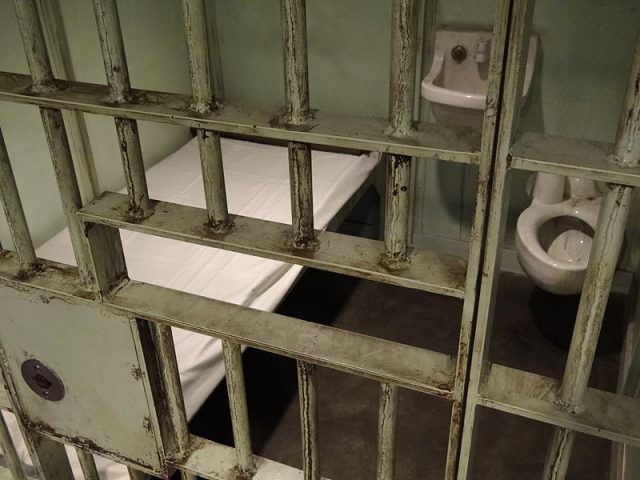 COALTON/JACKSON OH — A Coalton woman is facing several assault charges after two incidents over the weekend.
On Saturday, May 16, Jackson County Sheriff Deputies responded to a disturbance call at 6128 Sour Run Road. A female, later identified as 21-year-old Coalton resident Jordan C. Lane, was detained a short distance from the residence. Deputies report that Lane appeared to be under the influence of unknown narcotics.
While being detained and searched, Deputies located two hypodermic syringes in her purse, which were seized.
Victims, Edward and Leslie Israel, as well as several witnesses told deputies that the Israel's were having an outdoors with neighbors, when Lane arrived on the property. According to witnesses, Lane confronted the group because she believed they were saying things about her. According to the Israel's, they ordered Lane off of their property. That is when Lane struck Leslie in the jaw. Edward then intervened and was struck by Lane in the right side of the face and scratched on the arm.
lane was arrested and taken to the Jackson County Sheriff's Office. Deputies contacted probation officials and Municipal Court Judge Mark Musick, which resulted in Lane's bond being revoked from another matter.
Lane's bond was revoked by the Municipal Court and was charged with possessing drug abuse instruments, criminal trespassing, and two counts of assault from the Saturday night incident.
Then on Sunday, May 17, Lane following a medical well-being check at Holzer Medical Center-Jackson, Deputies responded to assist a female Jackson County Correctional Officer and a Holzer Security Officer, when Lane became disorderly. The Correctional Officer reports Lane spit on her, then an altercation ensued where the Holzer Security said he was bitten by Lane. Lane was held on the ground, continuing to be disorderly until Deputies arrived. Lane returned to the Jackson County Correctional Facility without further incident.
Adding to her list of charges are a 5th degree felony charge of assault on a Correctional Officer, and a 1st degree misdemeanor charge of assault, for the altercation with the Holzer Security Officer.
Lane remains in custody.