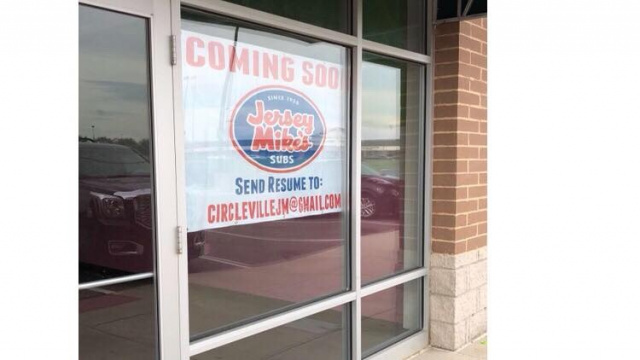 CIRCLEVILLE -Jersey Mikes Subs are coming soon!  This sub eatery is opening up beside Buffalo Wild wings.  The new location is set to open at 154 Summit Avenue.  Today I had a sit down meeting with management to answer some of Circleville's questions about the new store.
The Manager mentioned, "that they picked this area because they could tell Circleville is growing new businesses, new industry, and growth had them interested in this area."
According to the Manager of Jerseys Mike's, "We had a good feeling about this area, its a growing area and everyone we have met in Circleville has been positive.  That's how we want to run our business also we don't want just to open the door and sell food we want to be part of the community.  Our goal will be customer service with the food, and we want to be part of that good culture of Circleville."
"We are going to hire about 15 Good Circleville people, and we want Circleville residents to come and apply. Contact them at Circlevillejm@Gmail.com
"We should open by November, but don't hold us to that yet we have a lot of construction, hiring and training to do.  We wanted to be open for Pumpkin Show, but we will not make that timeline."  The manager told me he hasn't been to the Pumpkin Show, and asked many questions about it.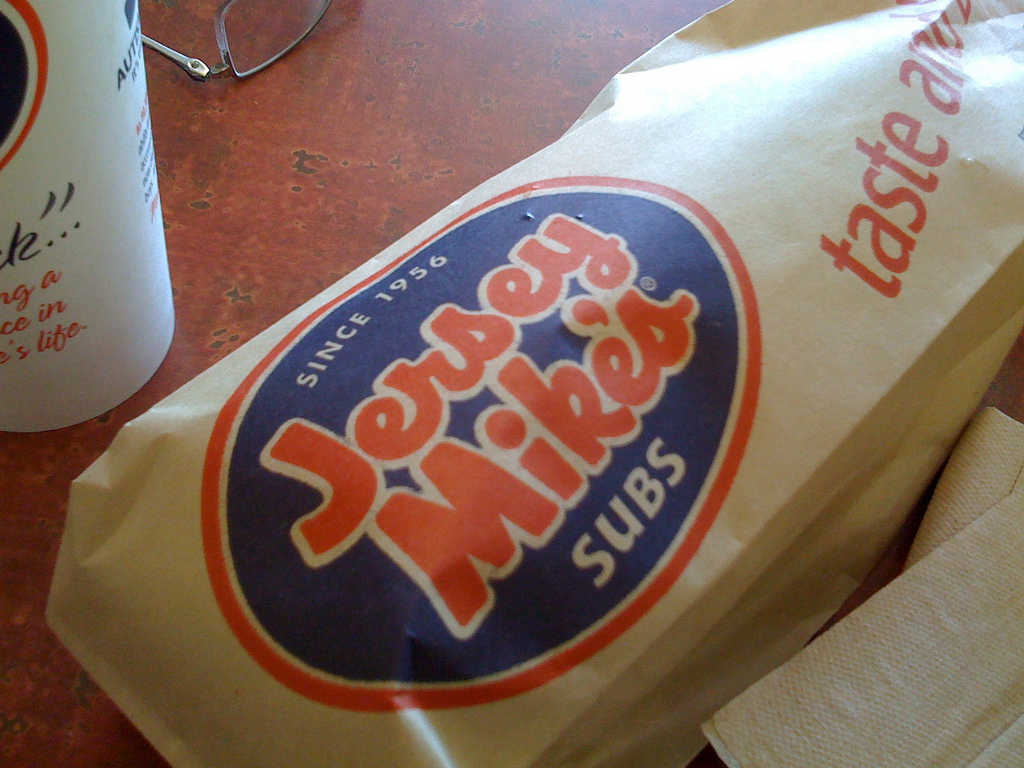 My favorite sub at Jersey Mikes is the Cordon Blue, and the managers favorite is the turkey and roast beef.
The company has doubled in size over the past three years, with 1,200 stores operating and another 500 in development. The chain added 197 new stores last year alone.
Jersey Mike's started like any one of the thousands of mom and pop sub shops on any main street in New Jersey.
Opening as Mike's Subs in Point Pleasant in 1956, the shop owner made a fateful hire in the summer of 1971 when he hired a local 14-year-old kid named Peter Cancro.
Cancro was not your typical teenage sandwich slinger. He soaked up the business like a soft roll meeting red wine vinegar.
Two years later, with a loan secured with help from his football coach, he bought the place and soon opened two more locations.  By 1987, Cancro had changed the name to "Jersey Mike's" and began selling franchises.
Copyright 2018 by Sciotopost All rights Reserved.  This material may not be published, broadcast, rewritten or redistributed.