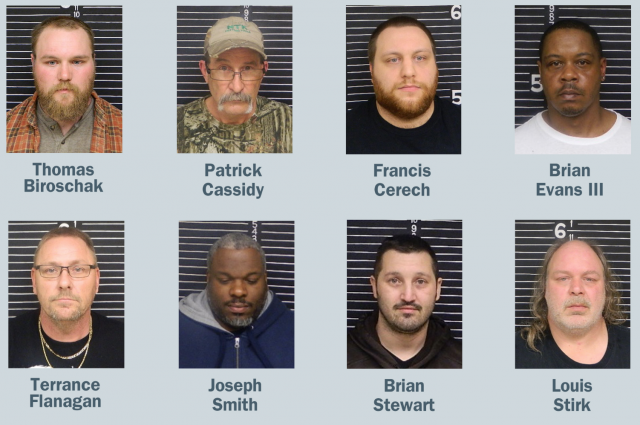 (YOUNGSTOWN, Ohio) — Ohio Attorney General Dave Yost and Liberty Township Police Chief Toby Meloro today announced that an undercover operation targeting human trafficking predators has led to the arrests of eight men, including one suspect who was charged with felony drug possession.
The suspects were taken into custody yesterday as part of an investigation by the Liberty Township Police Department and Mahoning Valley Human Trafficking Task Force, which is part of Attorney General Yost's Organized Crime Investigations Commission (OCIC).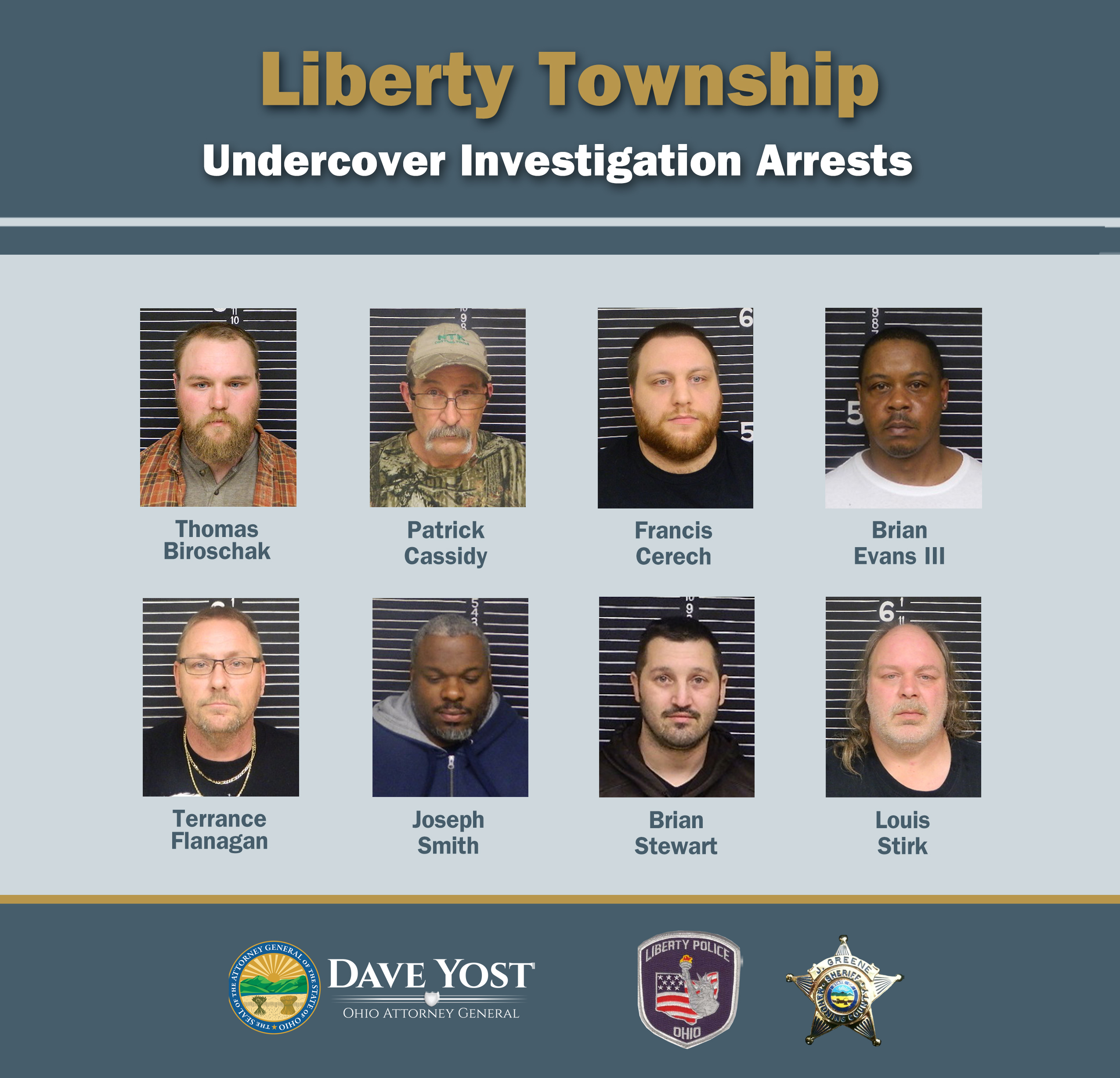 "There's no way for men to know whether the sex they're buying is from a woman in slavery or an allegedly willing participant — or for that matter, an undercover cop," Attorney General Yost said. "Don't buy sex in Ohio."
The OCIC supports law enforcement agencies by coordinating task forces to investigate organized crime that crosses city, township and county borders.
"We will continue to hold those buying and selling sex accountable, along with these websites that host sex-trafficking advertisements," Meloro said. "The Liberty Police Department will continue to have an online presence to ensure the safety of children and adults alike and deter predators from committing these acts."
Brian Evans III, 47, of Youngstown was arrested on felony charges of drug possession and charges of possession of criminal tools and solicitation.
The following were arrested on charges of possession of criminal tools and solicitation:
Thomas Biroschak, Jr., 29, Canfield
Patrick Cassidy, 52, Hubbard
Joseph Smith, 39, Niles
Brian Stewart, 37, Kinsman
Francis Cerech, 25, Campbell
Terrance Flanagan, 51, Niles
Louis Stirk, 47, Youngstown
This is the second undercover sting operation in less than a year in the Youngstown area. The task force also arrested eight men on April 18, 2018, in Warren.
The Mahoning Valley Human Trafficking Task Force includes authorities and investigators from the Mahoning County Sheriff's Office; Ohio Attorney General Yost's Bureau of Criminal Investigation Crimes Against Children Unit; Ohio State Highway Patrol; Ohio Adult Parole Authority; Austintown Police Department; New Middletown Police Department; Warren Police Department; Ohio Investigative Unit; and Youngstown Police Department.