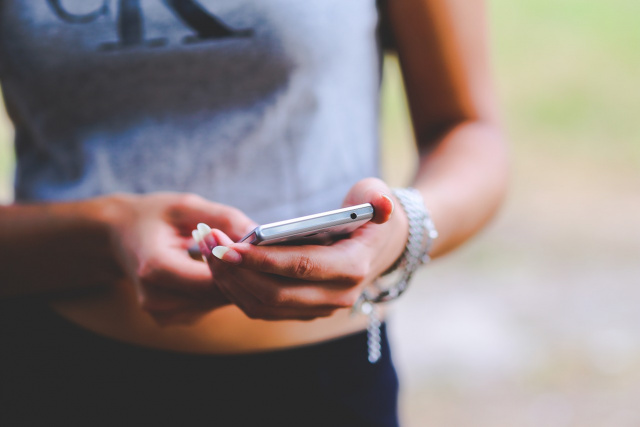 HOCKING – Sheriff Lanny E. North is pleased to announce a new feature on the Hocking County Sheriff's Office Mobile Phone App: COVID-19 Information.
The COVID-19 pandemic is affecting people on a local, state and national level. In an effort to keep the community informed, this new feature offers up-to-date information on COVID-19 directly from the CDC (Center for Disease Control).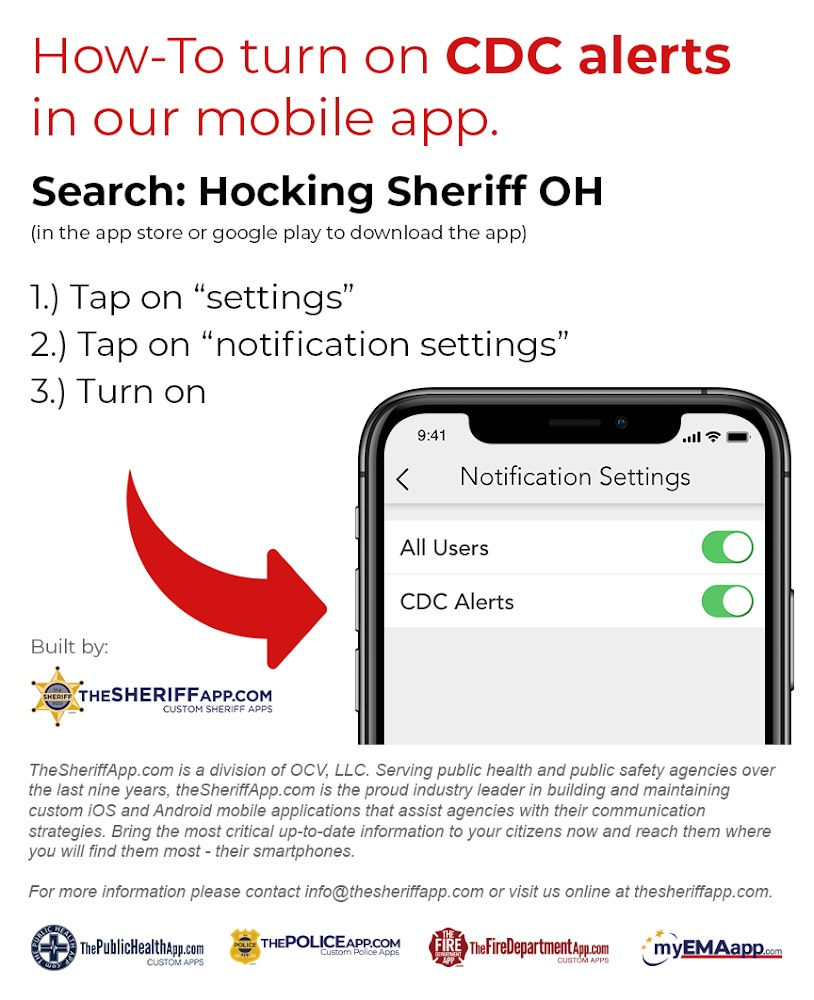 Alerts, links to the CDC's Social Media, Travel Notices, Frequently Asked Questions, and other important information are available using this new feature. Push notifications and alerts are also available.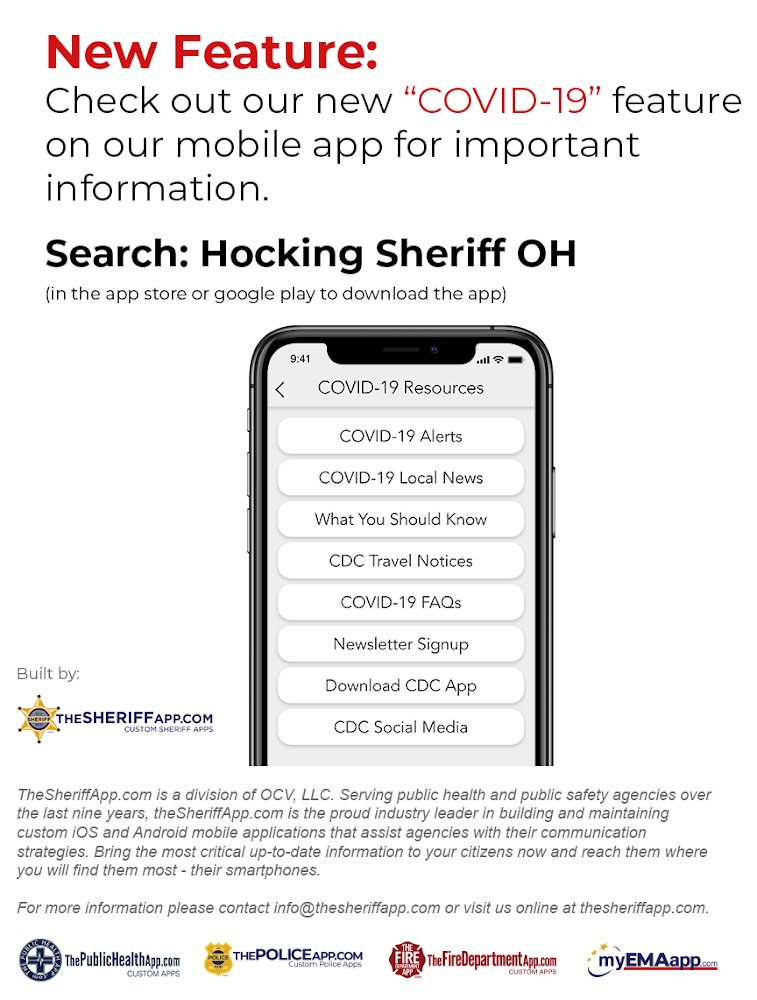 The Hocking County Sheriff's Office Mobile App is available FREE of charge for Apple and Android phones and tablets. Search "Hocking Sheriff" in the Apple App Store, or in the Google Play Store, to download the app.