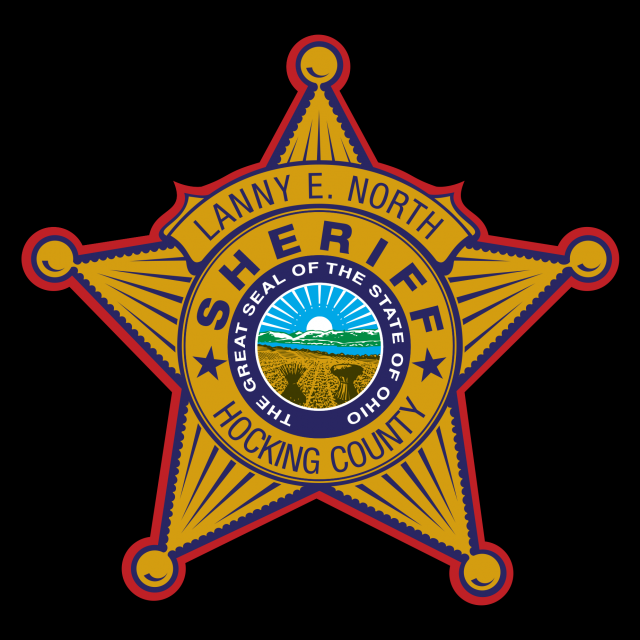 Sheriff Lanny North reports:
April 25, 2020
Deputies investigated several complaints involving persons staying in transient rental cabins in violation of the Health Commissioner's order. After investigation, one complaint was forwarded to the Prosecutor's Office for criminal charges for the owner of the cabin.—
April 25, 2020
Deputies responded to a Tick Ridge Rd. residence for a criminal trespass complaint. The victim told deputies that person(s) have been seen driving around their property and have cut the locks and cables to access the property.—
April 26, 2020
Deputies responded to Murray City for a possible overdose. After locating the vehicle and person, deputies discovered that William Bookman had an active warrant from Franklin County Adult Parole. After Bookman exited the vehicle, he complained of a broken hand, then ran. The information was forwarded to the Franklin County Adult Parole for additional charges.—
April 27, 2020
The Dog Warden saw that a Logan PD officer was attempting to catch a dog at U.S. 33 and SR 93 and assisted. While containing the dog, the Logan officer was bitten. The dog warden took custody of the dog and called the owner. The owner picked up the dog, was notified of the quarantine because of the bite and purchased 2020 dog tags with a penalty. The dog was released to the owner.—
April 29, 2020
A SR 278 resident reported to deputies that the license plates from their vehicle had been stolen. The license plates were entered into NCIC as stolen.—
April 30, 2020
Deputies conducted a traffic stop on S. Mulberry St. for an equipment violation. A passenger in the vehicle, Steven T. Dye, 33, Nelsonville was found to have an active warrant from Fairfield County. While searching his person, Dye was found to have a small amount of is suspected to be black tar heroin in his pants pocket. Fairfield County refused to extradite due to jail bed space. The drugs will be submitted for BCI analysis and future indictment.