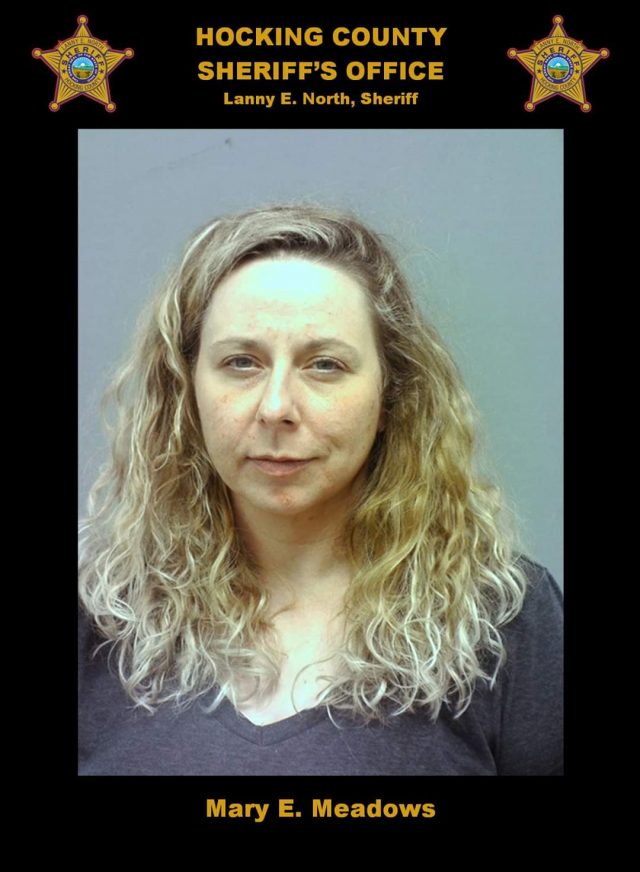 Hocking County OH- Early on Tuesday, February 25th, the Hocking County Sheriff's Office received information that a juvenile had arrived at the Hocking Valley Community Hospital Emergency Room who had suffered a gunshot wound to his foot.
During the course of their investigation, Detectives learned the injured juvenile had a warrant for his arrest, had cut off his GPS ankle monitor and had evaded law enforcement since October of 2019.
Investigators determined the shooting occurred at a residence on Sanner Road and responded to process the scene for evidence.
After review of the evidence and interviewing witnesses, it was determined another juvenile who was staying at the residence had accidentally discharged the loaded firearm into the floor, striking the victim in the foot with a ricocheted round.
Mary E. Meadows, 38 of Nelsonville, the owner of the residence, was placed under arrest and charged with Child Endangerment, a Felony of the 3rd Degree. The Child Endangerment charge was escalated to a felony as a result of the serious physical harm the victim sustained from the gunshot wound.
Meadows was transported to the Southeastern Ohio Regional Jail to await her arraignment in Hocking County Municipal Court. The investigation was submitted to the Hocking County Prosecutor's Office for review on additional charges.