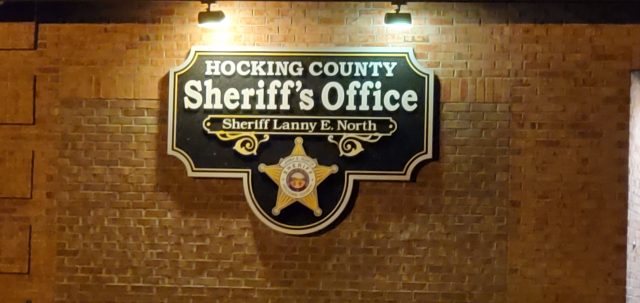 Hocking County Sheriff Lanny E. North reports:
December 31, 2020
Deputies responded to an Enterprise Isles Rd. residence of a dispute involving the resident and another person who had arrived intoxicated. After deputies arrived they found Samantha J. Gardner,33, Logan, had arrived in her vehicle intoxicated. Gardner was given field sobriety testing and arrested for OVI, Open Container and Disorderly Conduct. Gardner tested .088. Gardner was later cited and released.
January 3, 2021
Deputies received a complaint from Logan Police of a domestic violence incident that had occurred on Geiger Rd. After investigation deputies charged Nicolas S. Anderson, 33, Logan with Domestic Violence and Assault. Anderson was transported to the SEORJ by Logan PD.
January 3, 2021
A SR 180 resident came to the Sheriff's Office to file a report of menacing. The complainant told deputies that a threat had been posted by someone on social media involving their child.
January 4, 2021
Deputies responded to a Savings Hollow Rd. property for a theft complaint. The complainant told deputies that a trailer belonging to their employer was left at the property in December and when they had returned today, it was missing. The trailer was entered into NCIC as stolen.
January 4, 2021
Deputies responded to a complaint of an abandoned vehicle on Maxville Rd. The vehicle was located and was found to have been reported stolen from the City of Logan. Deputies notified Logan Police of the recovery. Logan PD authorized the release to the owner. The vehicle was released to the owner.