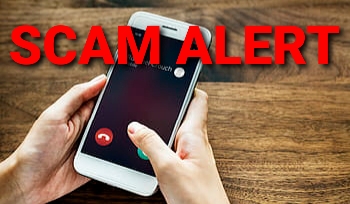 Hocking County OH- March 25, 2020 A Logan-Hornsmill Rd. resident came to the Sheriff's Office to report a theft by deception scam that they had fallen for.
The resident told deputies that they had received a call in which the person had identified themselves as Sheriff's Office employees and that they had failed to appear for a DNA sample in a criminal investigation and an arrest warrant had been issued. The person told them they could take care of the warrant by providing the redemption numbers from gift cards they were to purchase. The resident purchased the cards and provided the redemption numbers.
The Sheriff's Office would like to remind residents to please not send money, purchase gift cards or anything else of value to persons over the phone or they do not know personally. The Sheriff's Office, IRS or other governmental agencies do not request people to pay money to avoid arrest, ever.